There is undeniable recognition that Imran Khan stands as one of the most renowned figures, not only within Pakistan but also across the global landscape. Subsequent to his arrest and confinement, people's curiosity about any news related to him has surged. However, scant details have emerged regarding Imran Khan's conditions and treatment behind bars, save for information shared by an anonymous police officer.
The reason behind the denial of Imran Khan's lawyers to meet him has now become clearer. It has surfaced that the initial plan was to imprison him in Adiala Prison, where better facilities for inmates are available. However, an unexpected turn of events led to his transfer to Attock Prison.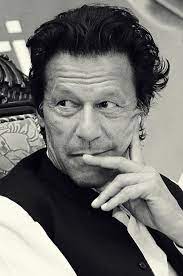 While official sources have stated that former Prime Minister Imran Khan, held in Attock Prison on corruption charges, is being provided with B-Class Facilities by the Punjab Department of Prisons, his legal team and associates claim that he has been denied access to meet with PTI Chairman, resulting in health issues.
An inside source reported that the prison authorities were not informed about the change in plan and were under the impression that Imran Khan would be taken to Adiala Prison. The shift to Attock Prison was only realized when PTI Chairman was brought there.
Naeem Haider Panjotha, an assistant to the PTI chairman, revealed that Attock Prison has become off-limits for Imran Khan's legal team and locals.
The legal team's attempts to reach out to Imran Khan for providing essential items, clothing, and obtaining signatures have been thwarted by the authorities. Instead, they were asked to return with a power of attorney.
A member of Imran Khan's legal team expressed that various legal documents, including court orders and challenges, require Imran Khan's signature, emphasizing the necessity to meet him.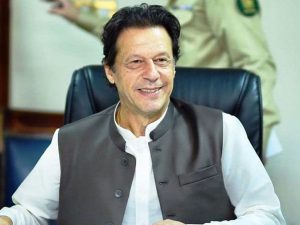 PTI Spokesman Rauf Hassan conveyed that despite their efforts, the prison administration denied the legal team access to Imran Khan.
During a core committee meeting of PTI, chaired by Vice Chairman Shah Mahmoud Qureshi, concerns were raised about Imran Khan's safety in Attock Prison. Demands for his immediate release were made.
Questions have arisen about the decision to detain Imran Khan in Attock rather than Adiala Prison and the denial of access to his legal team. The circumstances of his arrest by Punjab police, as opposed to Islamabad police, were also questioned.
Doubts were raised about the legitimacy of Imran Khan's medical examination and the sharing of medical reports with his legal team and associates.
In a video statement, PTI's King Mahmoud Qureshi claimed that the facilities in Attock Prison do not measure up to B-Class standards. He further asserted that Imran Khan was confined to a small cell.
Federal Prime Minister Nazir Tarar acknowledged Imran Khan's right to appeal while stating that his sentence in the Tosha House reference aligns with the law.
Contrasting opinions were presented by a senior prison official, who mentioned that Imran Khan was granted facilities based on the Pakistan Presence Rules 1978, which categorize prisoners into different classes.
The official enumerated the amenities provided to Imran Khan, including B-Class books, newspapers, a table, a chair, a 21-inch television, and bathroom facilities. Additionally, prisoners were allowed lamps in case of power outages.
Upon his arrival at the prison, Imran Khan was reportedly in good health and allowed weekly visits from family and lawyers, subject to the prison superintendent's approval for additional privileges.
An unnamed prison official disclosed the existence of a special cell for Imran Khan, which lacks air conditioning but features a fan, bed, and washroom.
Notably, Attock Prison and Attock Castle are distinct locations situated approximately 20 km apart. Imran Khan is the first former prime minister to be incarcerated in Attock Prison, while Nawaz Sharif was held in Attock Castle in 1999 before his subsequent exile.
Attock Prison is centrally located within the city and holds historical significance, while Attock Castle was established on the bank of the Sindh River during the Mughal era.
Various prominent political figures, including Shahbaz Sharif, Sahizada Hussain Nawaz, Sardar Mehtab Ahmad Khan, and Farooq Sattar, have also been confined in Attock Prison.
Earlier this year, PTI leader Shah Mahmoud Karishi shared a similar fate, being held in the same prison.