Beaconhouse National University held their 13th convocation at BNU Tarogil campus at Raiwind Road on 22nd December 2018 Saturday. The degrees were conferred to the students of the Batch of 2018 by the Vice Chancellor, Shahid Hafiz Kardar. Among the notable faculty members, dignitaries and guests Prof. Dr. Gulzar Haider, Prof. Dr. Tariq Rahman, Prof. Rashid Rana, Prof. Dr. Khaver Zia, Prof. Dr. Ruhi Khalid, and Prof. Dr. Taimur-ul-Hassan were present along with Deans of BNU schools. Mrs. Nasreen Mahmood Kasuri, the chairperson of the Board of Directors was the chief guest.
Students of all departments/schools of BNU were awarded their degrees with a total of 442 students, which included 90 from Mariam Dawood School of Visual Arts & Design (SVAD), 37 from Razia Hassan School of Architecture (SA), 30 from Seeta Majeed School of Liberal Arts and Social Sciences (SLASS), 109 from the School of Media & Mass Communication (SMC), 94 from the SCIT, 47 from the IP and 35 from the School of Education (SE).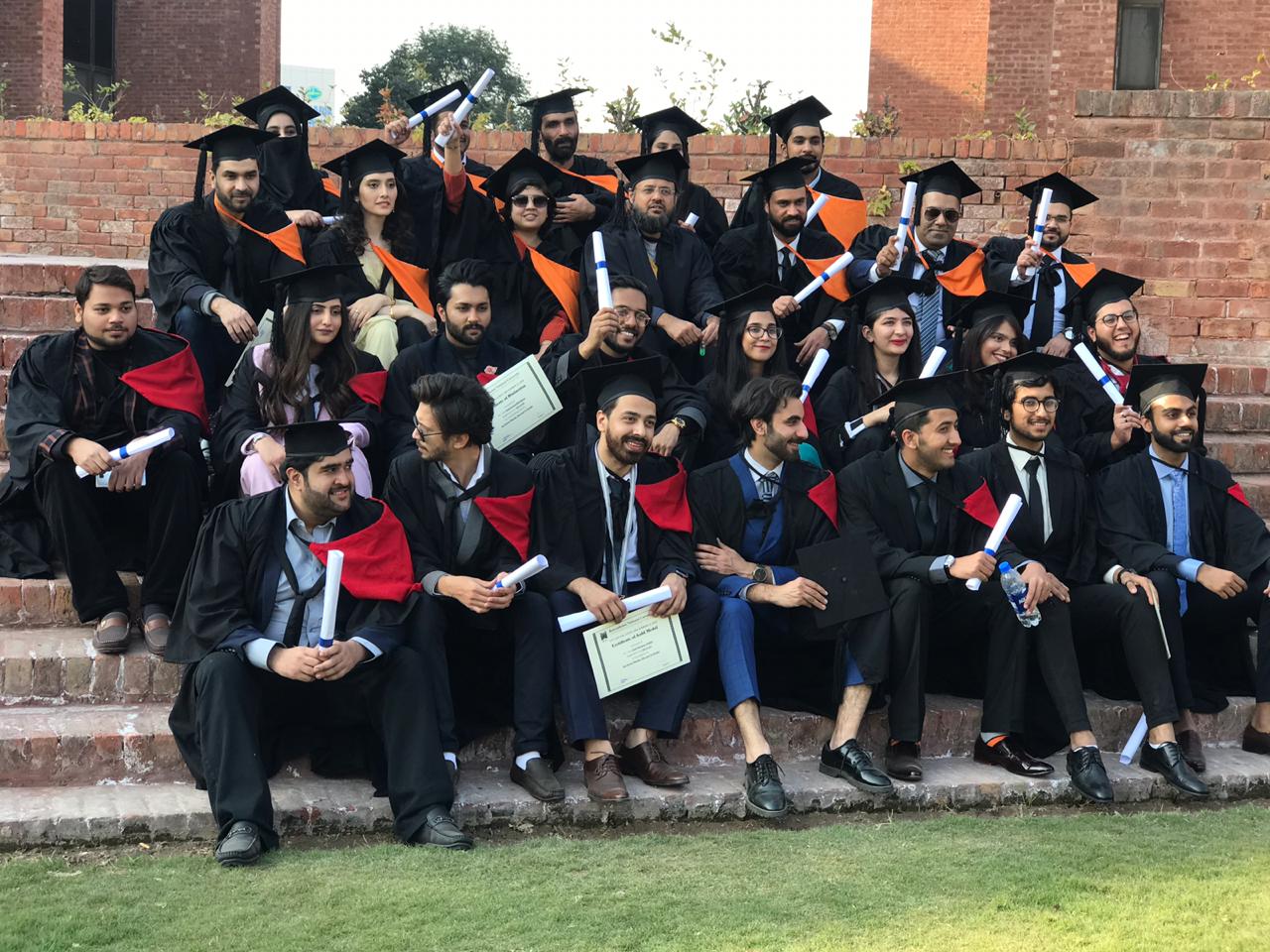 Gold medals were distributed among the top 20 students, with 15 of them bagged by girls. Ms. Nausheen Iftikhar was the valedictorian with a CGPA of 4.0 in MA Art Education Program.
Mrs. Nasreen Mahmood Kasuri addressed the audience and stressed upon the importance and significance of Liberal Arts education and how one needs to awaken their critical consciousness in order to quench our thirst of curiosities and make a difference in the world. source