SocioOn The Best Google+ Alternative
Social media is my basic need to engage my people with my work. Since 2014 I have been using it in the form of Facebook where I found many interesting and some different services to enjoy or use. I used to spend 4 to 5 hours of a day on it playing games and visiting/uploading posts. Then some years ago people started switching their accounts from Facebook to Google+. So I did as much. Many things I found the same.Same services and the same outputs. Then I thought why Google+ was needed to launch while other applications doing the same work. But after a few minutes, I found the reason behind it.
And the reason is a business need, for which people launch new applications and enter their selves in the market of trafficking/viewership with those services then the company gets earning, dollars and fame. Wait! Knock Knock! What about the clients/people who play a major role in their success journey and make them popular with money. What if only producers become rich and clients get nothing? No more time wasting! By the time I was becoming older and really needed to earn some money but didn't want to abandon the social media services because I was really addicted to using them and at the same time they help me in my work.
 As we know that "Google+ shut down in April 2019" So I had to skip one but No! Finally, the newly launched application proved this statement wrong and I found SocioOn. Wow! On one click, on one like one comment, one post and on one share earn money respectively. It means earning with serving. Really SocioOn challenged all applications with its vital source services. Here I can get anything that I used to get on Facebook or Google+ but the actual reason to use it is its earning method which I have never been found on both of them. Now I can engage my people with my work more easily.
SocioOn is not only a platform for cycling the community but also financing the society and this feature I must say the best one. And besides, I can share my live videos and also can run my blogging on iON Blog where I can read worldwide based articles as well. OK so some new features are also designed in this Application and these are OpinionOn where everyone can share his or her opinion with rational arguments and the second one is also interesting, Political-Voter on which I can be an independent voter for my favorite party. What so more you want after SocioOn?
 I am happy now and can spend 6 to 8 hours on it with enough earning per day. And one more reason for my happiness is that my own country launched this social media service which is known by the name of "Pakistan's first own Social Media".And many congratulations to Mr. Hussain (Chair Person SocioOn).
A small but strong message by Mr. Hussain (Chair Person SocioOn)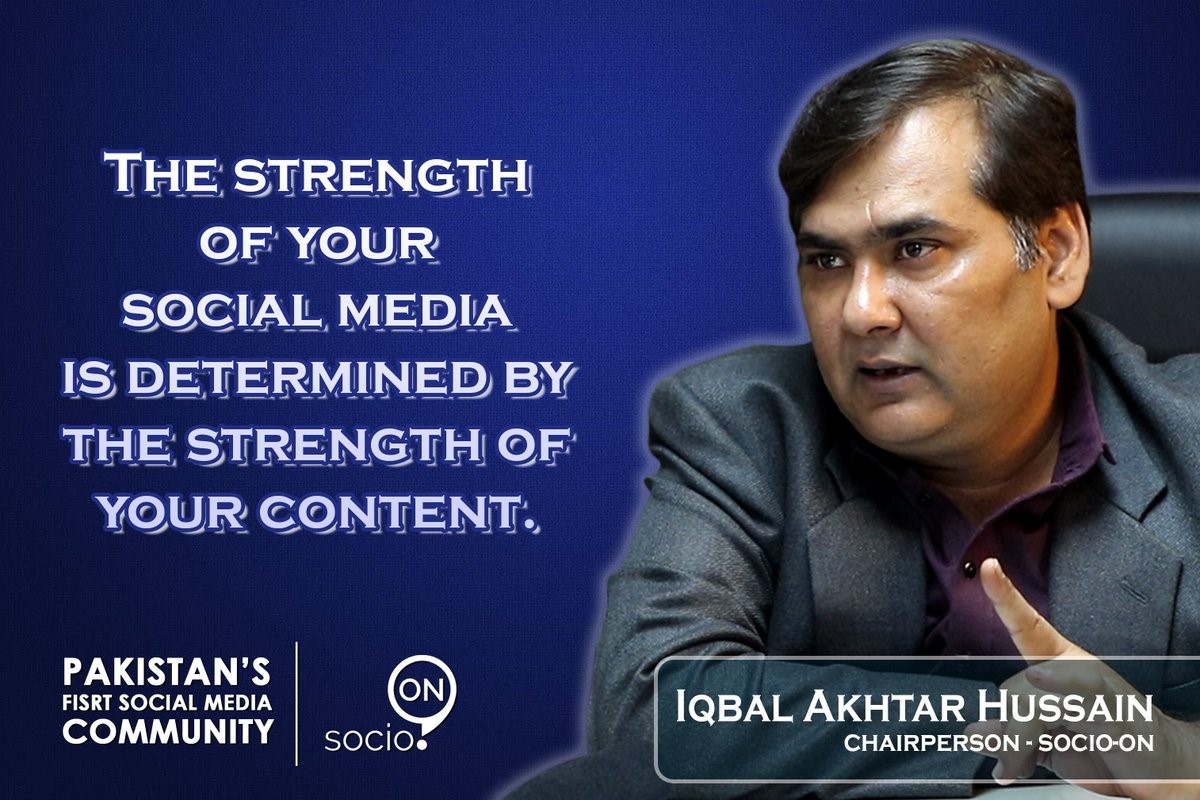 I don't want to say anything more on it because I want you to use it yourself and also I have to go on it and start earning for today.
Good wishes.