Khyber Pakhtunkhwa formerly, North west frontier province, the northernmost province of Pakistan. The Pakhtunkhwa is a land of pakhtoon and Pathans as called by the English. It is bounded by Afghanistan to the west and north, Azad Kashmir and the northern areas (the Pakistani administered areas of Kashmir region) to the east and the northeast.
Kyber Pakhtunkhwa as a Hub of Tourism:
Pakistan Tahreek-I-Insaf (PTI) has announced to establish Khyber Pakhtunkhwa as the hub of tourism in the country. Pakistan's new Prime Minister Imran Khan has resolved to revamp the tourism sector in Pakistan. Hence efforts will be subjected to develop KPK as the base camp.
Khyber Pakhtunkhwa due to its lush green beauty and splendid landscape has been the source of attraction for foreign tourists in Pakistan. In the previous term of Pakistan Tahreek-I-Insaf, multiple projects were initiated and completed to rebuff the tourism in the province. It is reported that the provincial government expanded the budget allocation for the sector.
It is stated that before the PTI government, tourism was listed in the 30th position in the priority list. The government after assuming power in the province took it to 8th position in the priority list. "Before PTI Govt in KPk, tourism was kept on 30th position in priority list in public sectors departments and corporations in term of funding and now it has attained 8th position, thus showing PTI's priority for this key sector," said Sajjad Hameed, General Manager, Tourism Corporation KP (TCKP) while talking to APP.
Construction work on a four-star hotel adjacent to the Malam Jabba chairlift has entered the final stage and would be opened for tourists in the upcoming summer season with all modern facilities. It has undoubtedly been blessed with tremendous opportunities. Our natural resources are unexploited and our human resource is hard working, willing to undertake difficult endeavors and are virtually enterprising. Facilitating this great pool of potential enterprising communities will trigger economic development in the area.
Estimated Area:
Peshawar is the provincial capital. Area province, 28,773 square miles (74,521 square km); federally administered tribal areas, 10,509 square miles (27,220 square km). Pop. (2006 EST.) Province, 21,392,000; federally administered tribal areas, 3,621,000.
Ethnic Groups:
The main ethnic group in the province are the Pashtun or Pathan people; other smaller ethnic groups include most notably the Hindkowans, Dards, Chitralis Kalash, and Gujars.
Language:
Pashto is a dominant language in kpk, as well as different types of languages,  are spoken included Hindko, Khowar, Kalami, Torwali, Shina, Saraiki, Gujari, and Maiya, etc.
Pashtoon Culture and Heritage:
"Pathan is not merely a race but a state of mind there is a Pathan inside every mind". Based on Islam and Pashtunwali. Culture highlighted since the time of Alexander the Great in around 330 BC. Has come under little outside influence.
Dresses of Khyber Pakhtunkhwa: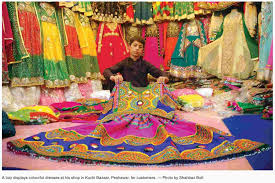 Pashtoon women usually wear Shalwar kameez with a turban. This turban is a symbol of honor for them. Males usually wear kufi, kandahari cap, lungi, pakol as traditional headgear.
Leaders mostly wear a karakul hat. Many women wear embroidered kameez which contains a lot of glasswork on it. They also tend to make handmade jewelry which is appreciated all over the world. Famous footwear of Pathans in Peshawari chappal.
Marriage System: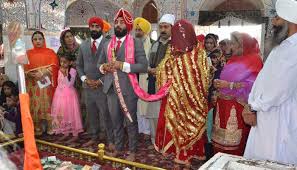 Arrange marriage are usually the only choice for rural people but also very common among those living in urban areas. Marriage has a general rule arranged by parents in Pashtoon society and the boy and the girl do not play any role in negotiations. This is because of Pashtuns conservative by nature. Due to this conservatism, it becomes impossible for the boy and girl to choose her/his life partner.
The family System of Kyber Pakhtunkhwa:
An attractive feature of the pakhtoon way of life is a joint of the family system. Which signifies their love for the family's solidarity and welfare. The pakhtoon children are taught to show a great degree of respect to their parents and elders.
Senior members particularly elders command great respect. Parents are properly looked after in old age and every effort is made to provide them with all possible comforts.
Folk Music and Dances: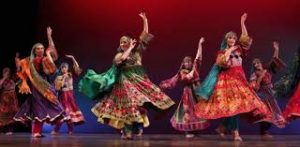 Traditional Pashto music is mostly classic Ghazals, using Rubab, Sitar, Tabla, harmonium, flute, and several other musical instruments. Today's modern Pashto music is influenced by neighbor music such as Bollywood film as well as western or European.
Folk dance of Pashtun tribes of Pakistan including the unique styles of Quetta and Waziristan.
Khattak dance
Mahsud dance
Waziri dance
Chitrali dance
Gumhar and Gatka popular dance of the Hazara division.
Crafts of Khyber Pakhtunkhwa: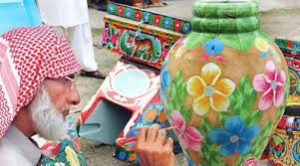 Khyber Pakhtunkhwa is not just famous for its natural beauty, but also its handicraft work. The products of kpk are very famous all over the country and also exported to other countries.
Handmade products that include,
Woodwork
Stones jewelry
Chappal making
Vessels of brass and copper
Fine and hand woven
Woolen fabrics
Leatherwork
Hand-knotted rugs
Carpets, caps made of mountain sheep wool.
Cuisine/ food: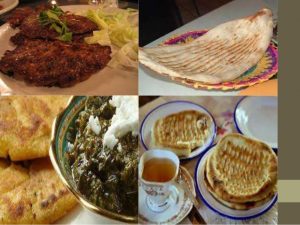 Pashtun cuisine is strongly influenced by the rich cultural surroundings of the region. Traditionally, northwest Pakistan is the region of the country, which is a population of hardworking and devoted individuals who value the importance of good eating.
Famous Foods:
Tikka
Suji ka halwa
Kahwa
Chapli kabab
Kabli pulao
Special long naans
Saag roti of maize and many more.
Sports: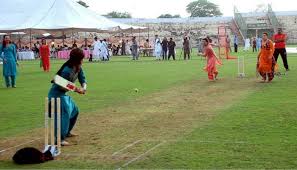 Kabaddi
Polo
Naiza baig
Horse riding
Perzawal (proud of their strength of arms, pakhtoons are fond of fields sports. In the early stage of his life, a child measures his strength with his compatriots in wrestling bouts called Perzawal).
Cricket is also played a lot in kpk. It has created world-class sportsmen like shahid khan Afridi, Younis Khan and many more.  Besides producing cricket players, Khyber Pakhtunkhwa has the honor of being the birthplace of many world-class squash players, including greats like Jansher khan and Jahangir khan.
Places of Interest:
Malam Jabba: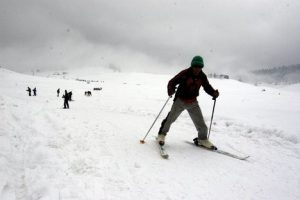 Malam Jabba (314 km from Islamabad and 51 km from Saidu Sharif) is the largest ski resort in Pakistan and owes its existence to a suggestion by the Austrian ambassador, in 1962. The location of Malam Jabba, high in the Hindu Kush, surrounded by the Karakoram, northeast of Saidu Sharif, is spectacular.
High altitude and 2-3m of winter snow make it fairly snow-sure and besides the skiing, there are many hiking options too. The small intermediate ski area of Malam Jabba is serviced by 4 lifts and a single large hotel (the elegant 35 room PTDC hotel).
Lake Saif-ul-Malook: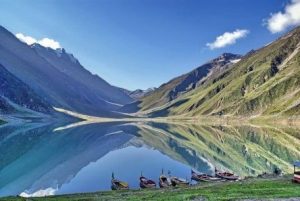 The divine lake lies at the northern end of the Kaghan Valley near the Narran, and in the northeast of Mansehra district of Khyber Pakhtunkhwa. It is the highest alpine lake of Pakistan at an altitude of 3,224 meters and 10,578 feet above sea level. This Lake is kind of a bowl where multiple glacier water accumulates. However, it consists of large eco-diversity which includes a rare brown trout fish, bulk amount of blue-green algae, and a variety of water-plants and phytoplankton. Trout fishing is quite popular in Kaghan and in Narran as well.
The magical lake is completely frozen during winters due to heavy snowfall. The ideal time for tourists starts from June to September. The weather of this divine place is extremely pleasant during day time (about 15-20 degrees centigrade), whereas at night the temperature drops to three degrees centigrade.
Boating facility is also available for adventure enthusiasts. The experience may be full of excitement but one should be careful because the lake's depth is still unknown, and there isn't rescue equipment. So do boating at your own risk! Ponies and horses are also available if one doesn't want to travel on foot.
Camping at the time of the full moon is like sitting in a fairyland. It is highly recommended for those who want to see the moon shining at its brightest amongst five billion stars in the sky.
Nathiagali: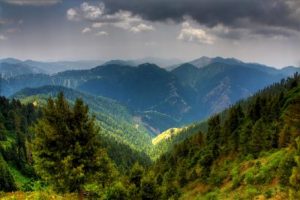 A Picturesque Town of Pakistan Nathiagali or Nathia Gali, clad in Pine, Walnut and Oak Maple trees, is the most picturesque hill station in Pakistan. From Nathiagali one takes many short strolls through the forest.
Those who are more adventurous can take a longer trek to climb the top of Mushkpuri, which is 2800 meters high. The real enthusiasts can walk up a track starting from the Governor's House to the top of Miranjani Hill (2960 meters high), a beautiful trek that takes 6 to 7 hours both ways.
Nathiagali on earth is known as a heaven for its scenic beauty, It is situated only 35 Km drive away from both Murree and Abbottabad. It serves as home to all major wildlife; various species of birds, insects, butterflies, and animals. Horses are a very common sight during April to August months and attracted tourists to rides and see the beautiful scenic points in Nathiagali and Galliyat.
Monkeys often come up with hotels, restaurants, and guesthouses in search of food.
It is the best tourist spot that serves as the administrative center of Nathia Gali Union Council of District Abbottabad, At 2,500 m (8,200 ft.), it is a popular tourist resort in the summer months i.e. May to August.
Mushkpuri: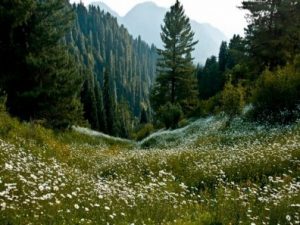 Muskpuri is the second highest hill of Galyat. It is located in the Hills of Nathiagali in District Abbottabad, Khyber Pakhtunkhwa, Pakistan. There is a three-hour-long but safe hill trek to the top. It is approximately 9452 feet (2,800 meters) above sea level.
Trek to Mushkpuri top starts from Nathiagali spiraling upward through green pine forests. It is 4 kilometers (2.5 miles) of the climb. The way to the top is very breathtaking. It is full of greenery and is rich with fragmented flowers, like a carpet full of flowers. Especially at the end of the rainy season, it gives a very attractive view of the hikers.
There is another trek to Mushkpuri which starts from Dungagali. The slope on this route is steeper than the trek coming from Nathiagali. From the trek Mushkpuri to Dungagali down below there is a great sight of Ayubia National Park. There is a water pond at the Mushkpuri top which gives a beautiful reflection of trees and the sky. From Mushkpuri top Kashmir valley can also be seen.
Swat valley: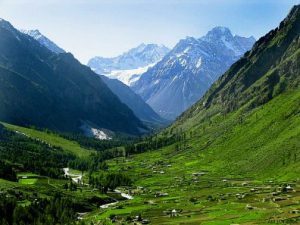 Swat valley is one of the major tourist attractions of Pakistan. It is known as the Switzerland of Pakistan, it has one of the oldest civilizations' histories and one of the beautiful scenery one could ever see.
It lies between 34°-40′ to 35° N latitude and 72′ to 74°-6′ E longitude. It is located between the foothills of the Hindu Kush mountain range. It is part of the North-West Frontier Province of Pakistan. The location of the Swat valley has major strategic importance as it lies in the region where South Asia, Central Asia, and China meet.
We can reach through Peshawar, Rawalpindi, and Islamabad. The total distance from Peshawar is 151 km and from Rawalpindi via Nowshera- Mardan and Malakand Pass is 270 km. We can easily find regular flights to Saidu Sharif, the capital city of Swat. When traveling on personal vehicles, the Motorway (M-1) can be used to reach Mardan Interchange from Islamabad which takes approximately 1.5 hours (131km).
From Mardan, a distance of 112 km can be covered via Takht-e-Bai, Dargai, Malakand Pass, Batkhella, and Chakdara to reach Mingora or Saidu Sharif. It takes almost 5 hours to cover a distance of 247 km. The traveling routes are open throughout the year. Nowadays public transport facilities have also improved. Daewoo buses are commonly used for traveling. The major attractions of the Swat valley include its archeology, the lush green sites, the history, and their art.
Kalash Valley:
The Kalash or the Kalasha are the only pagan minority residing in the Chitral district of the province of Khyber Pakhtunkhwa. They form the smallest minority community in the Islamic Republic of Pakistan. Though the people of Kalash were once in a large number, around 200,000, the number has dwindled so much so that only a handful of Kalashas remain— about 3000 to 4000.
The striking decrease in the population of Kalashas pertains to the forceful conversion of these pagans to Islam. Even in the current day scenario, the smallest pagan minority is hardly given any rights and is not recognized as a separate entity. Only a handful of foreign NGOs are working towards the development and progress of this area and tribe.
The Kalashas live in three valleys of Chitral namely, Rumbur, Brumbret, and Birir. The Rumbur and Brumbret form a single culture due to their very similar cultural practices, while Birir being the most traditional one forms a separate culture. The people of Kalash or white-skinned with golden-brown hair and blue eyes.
Shogran: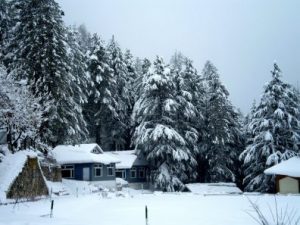 Shogran is a hill station situated on a green plateau in the Kaghan Valley, northern Pakistan at a height of 7,749 feet or 2,362 meters above sea level. It is a picturesque hill station with a surrounding view of Makra Peak and Musa Ka Mussala. It receives an average snowfall of 3-4 feet in winters. Provided with all modern life amenities and luxury hotels this place is the favorite tourist spot in summers and winters alike.
'Paye' means "high grazing ground" in the Hindko language. It is a lush green meadow at an altitude of 2800 meters above the Shogran plateau. In spring Paye blooms with flowers of different colors and with a backdrop of white Makra Peak. It becomes the ultimate weekend destination from the capital of Pakistan. In winters it becomes wide meadow of snow. While 'Siri' means 'lake'; it's a small lake situated before Paye meadows. In cold weather, Siri gets frozen in such a way that one can walk over it.