TikTok ruining lives of many teenagers and young adults of Pakistan | Critics say that the Application is doing much more harm than good and should be banned
Famous Short Video Sharing Application Tik Tok is again gaining heat towards itself after leaked images and videos of famous Tik Tok Stars.
Tik Tok is a short video sharing platform which became instantly famous in teenagers and adults of the sub-continent as soon as it came here. Tik Tok is developed by a Chinese Mobile Application Development Company which is making records as well as earning fortunes by the revenue of the application.
The main success or breakthrough of the application was when it took over musically and some other applications which were kind of similar to Tik Tok. After this Tik Tok hit a major boom and went viral throughout the world. A lot of content creators also came on board made their accounts on Tik Tok and the application started having a lot of video content for users to see.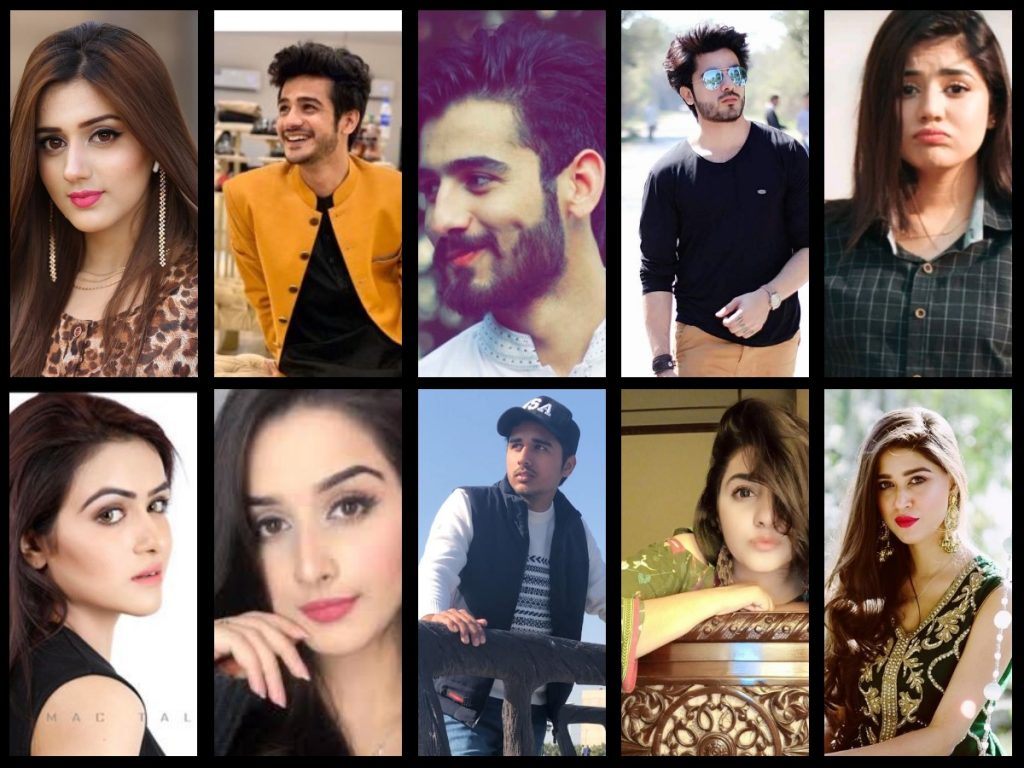 Tik Tok made it easy for an average user to showcase his/her talent by making short videos and editing them online through various tools available on Tik Tok. This made it pretty easy for aspiring content creators to make videos and gathers views which was and still is very difficult on YouTube. But along with this came the other people who did not have any talent but they were just uploading their content just by seeing others and doing the same themselves.
This gave Tik Tok a status of "CRINGE" and genuine viewers and content creators backed off due to cringe worthy content available on it. Many people belonging to villages and other whereabouts started uploading content that would not be very dear to the average user.
Not only this, Tik Tok outraged the parents and critics of our society as they claimed that the application is time wasting, drains the brains and is affecting the productivity of their children. The application is very harmful as many Tik Tok stars lost their lives making Tik Tok videos.
Media houses and social critics were outrageous when Tik Tok stars were found playing with revolvers and mistakenly pulling the triggers and killing themselves and there is a majority of our society that wants the application to be banned.
Recently, many female Tik Tokers have been viral on social media when their nude images were found and people are constantly sharing these images to one another. This is outrageous, derogatory and harmful on so many levels as it is directly influencing the lives of these Tik Tok Stars negatively and might trigger something inevitable.
This is the main argument of our society behind banning Tik Tok which is that it degrades the women of our society and brings them in front of the predator eyes of evil minded boys and they use their images and videos to sooth their eyes. Along with this, many females have been the victim of body shaming due to their physical appearance. Tik Tok had made it very easy for everyone to see young attractive girls dancing and twirling online. People get access to this content very easily and it wastes their time and as well as drains their brains.
Many new Tik Tok stars have got newly found fame which is very fascinating for a teenager, along with this comes new found crushes and love stories. So one thing leads to another and at the end nudes are shared, so here the story take its turn when everything goes down the drain and then the boy shares these revealing images to his friends and from their it goes viral within seconds.
People are urging young girls to never share their personal images to anyone under any cost because you never know what might happen and how it would impact on the girl. This often leads to girls committing suicide but society never bats an eye they just look for a new topic to discuss after sometime.
It is recommended by majority that Tik Tok must be banned for good as it is doing so much harm to the cultural norms of our society. India has already banned Tik Tok and USA & Australia are considering banning it in their regions so Pakistan must take drastic measures as well.
Moreover, people sharing such images with their friends for entertainment purposes must be dealt with the higher level of charges there are. So that in future such acts do not take place.
People of Pakistan must use their own social media platform – SocioOn as it is free from all this negative content and is in coherence with our cultural norms. We must follow the model of China and Russia as they are using their own platforms for socializing and we must use our own, so that our national data becomes secure and our cultural norms become our community guidelines.
May this day comes sooner!