Let's talk about the man behind LUMS, Nestle Pakistan and Packages Mall who is none other than Syed Babar Ali. Born on 30th January, 1926 Syed Babar Ali has had quite an extra ordinary life since childhood and now he ranks among the wealthiest and most successful Businessmen of Pakistan. He was born in Lahore to Syed Maratib Ali and Mubarak Begum, his father was a businessman who used to work with the British Army.
Early Life
Syed Babar Ali started his early education from Sacred Heart Convent Lahore and when he was eight years old he joined Aitchison College Lahore in 1934. Here he made up many good friendships with some fine future professionals of the society as we all know that Aitchison has always been the most prestigious educational institute of sub-continent. The primary language used at school was English however Punjabi Language was used for communication in his home and among his friends as well. For Higher Education he joined Government College Lahore and received a Bachelors Degree in Science.
Professional Education
After this he went to USA and did graduation from the Michigan University and has also studied at The Harvard School of Business for a brief time period which turned out to be great as it not just taught him business but also gave him a brilliant idea which will be discussed later as well.
Meeting Quaid E Azam Muhammad Ali Jinnah
Syed Babar Ali was also fortunate enough to meet Quaid E Azam Muhammad Ali Jinnah for few times and it was due to his elder brother who favored Muslim League. In 1944, he was in Bombay with his brother Syed Wajid Ali there he had the pleasure of having lunch with Quaid E Azam Muhammad Ali Jinnah. Again in 1945 he was in Delhi and this time he again got the chance to have lunch with Mr. Jinnah and then in 1946, his mother hosted a ladies party for Ms. Jinnah at their home, here Syed Babar Ali had the chance to meet Quaid E Azam Muhammad Ali Jinnah once again.
Business Strategy
He gives the credit of his business success to his elders brothers, who groomed him to a successful businessman and we are the witness of his extra ordinary business success. His elder brothers Syed Amjad Ali and Syed Wajid Ali used to take him along to business meetings so that he can learn the instincts of business and how to progress in it. He continued working in the family business for 11 years, after which he had the idea of setting up his own business which will make him the ultimate business tycoon of Pakistan.
Packages Limited
In 1956, Syed Babar Ali founded Packages Limited with a partnership of Swedish Companies Akerlund and Rausing and the partnership is still standing strong after six decades. Packages Limited excelled to become Pakistan's largest Paper and board mill and after this Syed Babar Ali's entrepreneurial journey began, He set up huge businesses that took Pakistan to the much needed success.
He set up Nestle Pakistan, Tetra Pak Pakistan Limited, International General Insurance Company of Pakistan Limited, Tri-Pack Films Limited and First International Investment Bank and Systems Private Limited.
Lahore University of Management Sciences – LUMS
LUMS is a remarkable breakthrough in the educational sector of Pakistan, when Babar went to study in Harvard School of Business, it struck his mind that Pakistan also need a Higher Institute for Business & Management Sciences. So in 1985, Lahore University of Management Sciences (LUMS) was founded and like all the former initiatives of Syed Babar Ali LUMS also rose to success within no time and is now considered among the most prestigious educational institutes of Pakistan but Babar Ali's journey of an educationist did not stop her as in 1992, he founded Ali Institute of Education who was envisioned to train primary and secondary school teachers. Along with this, he is also the board member of  Aitchison College,  Kinnaird College and Lahore School of Economics.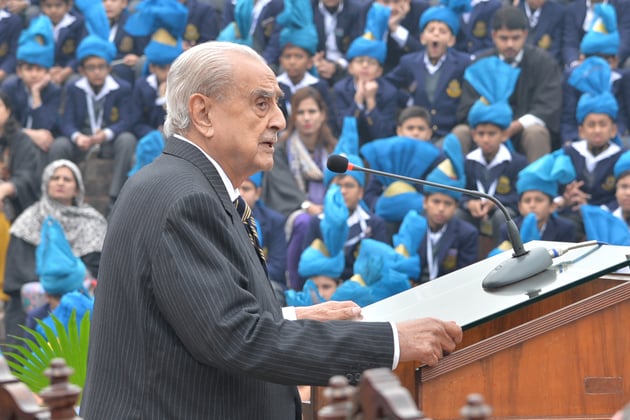 Syed Babar Ali also promoted the cause of World Wide Fund for Nature and has been the International President of  WWF from 1996 to 1999 after Prince Philip, the Duke of Edinburgh.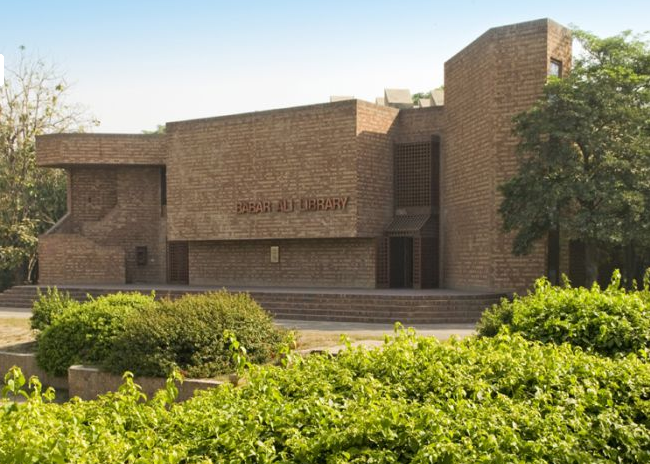 SocioOn Top100
SocioOn Pakistan's National Social Media & Business Network recognizes Syed Babar Ali in its Top100 list of entrepreneurs of Pakistan and we wish that in the years to the youth of Pakistan will learn a lot from his success story