A well-known writer, columnist, and a Poet along with this Orya Maqbool has enjoyed his position as a civil servant of Pakistan. Orya Maqbool Jan hails from a very learned family of Gujrat, from a very young age he was devoted to his studies very much and he wanted to learn more and more to achieve the success that many of us can only dream about.
Being an Urdu columnist Orya has done remarkable work, his column in Daily Jang Newspaper was Harf E Raaz and through this platform he wrote many outstanding columns which took him to the fame that he truly deserved. Due to utmost truth telling and outspoken columns, he received various national awards which he had earned throughout his career.
Orya Maqbool Jan pursued his higher studies in advocacy and did his LLB from University of Balochistan, Quetta. After that he also wanted to do Masters and for that he joined University of the Punjab and completed in MA in  1978.
He served as the deputy commissioner for the time period of five years and performed high level services to improve the situation of Law & Order, development of the region, public welfare and public administration. Orya Maqbool Jan also served as district magistrate of three districts and sub divisional magistrate for three years, during his employment he drafted various research paper one of which included the working on improving water supply and sewage management in Quetta. The level of services that Orya Maqbool Jan performed was outstanding and needs to be appreciated.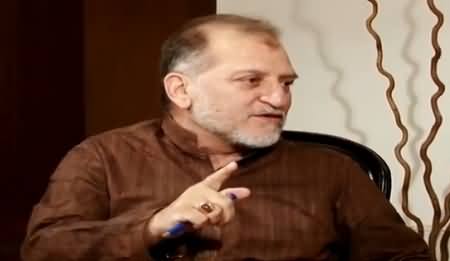 Orya Maqbool Jan is also a well-known writer and his publications include columns, poetry and drama serials. He wrote several columns for Daily Jang, Nawa e Waqt and Express, his columns were highly popular in the readers. He wrote five dramas serials for Pakistan Television Network which were Roazan in 1991, Gardbad in 1993, Shaharzad in 1994, Qafas in 2000 and Qafla in 2004.
Orya also wrote many books including Qamat which comprises of his poetry. But his endeavors do not stop here as he also been the director of National Institute of Public Administration (NIPA), Quetta. This institution is responsible for the training of high level civil servants in terms of management and planning. The representative of NIPA also delivery guest lectures in various university of Pakistan to share their training and new development in their sector. NIPA specializes in Social Case Work, Social Policy Planning and Growth & Economic Development of Society.
Orya Maqbool Jan also enjoyed his position in the bureaucracy of Pakistan and delivered his outstanding performance in High Level Policy Making and Management.  It is not very common that we get to know about people like Orya Maqbool Jan and Pakistan needs more gems like him so that our country can flourish by leaps and bounds.
SocioOn-Pakistan's National Social Media & Business Network recognizes Mr. Orya Maqbool Jan in the Top100 Intellectuals of Pakistan and we wish the best for him in the coming years and we believe that there is a lot that Orya Maqbool Jan will do for the nation.