What I observed, Qawwali is a feeling of peace where the connection of something can be felt gratefully and that connection can be of love and loyalty with God. Many few Qawwal has such spirituality to let his people feel that connection side by side himself. One of those is Sher Mian Dad Khan.
Sher Mian Dad Khan
A Pakistani proud Qawwal and folk singer, who was born in Pakpattan in 1968, in a family of Din Mohammad Qawwal (Dina Qawwal) who was renowned qawwal of India and Pakistan. But Mr. Miandad's inspiration is his father Ustad Miandad Khan as his teacher and role model. The whole family of Mr. Miandad is known as Qawwal family in sub-continent as big names are found there, renowned qawwal Nusrat Fateh Ali Khan as his cousin, Badar Ali Khan another Pakistani qawwal as his younger brother, who is also known as Badar Miandad Qawwal.
Career
He performed for the first time when he was 15 years old. And then started his solo Qawwali group "Sufiana Qawwali" in 1996. His dulcet voice reached to its peak among the messes and his 100 Qawwali albums received an outspread response. In which "Baba Dey Darbar Chiryaan Boldiyan" was presented with instant popularity. While the other famous albums are ( Data Di Diwani, Raaz Diyan Gallan, Mere ALLAH Menu Maaf Kr Dey, Asaan Tey Fareed Naal Dil La Liya, Nach Malanga, Naseeban Khol Dey Mera, Maan Di Shaan, Waqiaye Karbala, and my favorite one MUHAMMAD K Gulamoo Ka Kafan Maila Nhi Hota).
Other than these, there are so many international performances delightfully presented by Mr. Miandad Khan. Europe, India, South Africa, Masqat, and Singapore are some of those foreign places where his melodious voice connects many souls in one place.
For his spiritual followers, he scheduled the yearly performances of his devotional work at Urs of Babar Fareed ud Din Masood Ganj Shakar in Pakpattan, at Data Ali Hajveri Shakar in Lahore and at Darbar of Sakhi Sarwar Sarkar in Lahore.
Reward
Sher Mian Dad Khan was honored with the Bhule Shah award at Singapore, England, and Switzerland in 2002.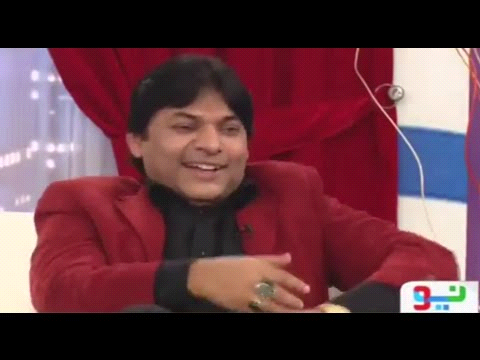 Contribution to Film Industry worldwide
He has also illuminated the film industry with his ecclesiastical work in Qawwali. He has performed qawwali in many Hollywood movies in which "Gazi Ilm Din Shaheed" and "ALLAH Shehensha" are two of them. He also worked as a music director for the Pakistani film industry in which Punjabi movie's "Ankhiyaan Udeek Diyan" and "Uncha Naam Piyar Da" are two popular soundtracks and in Bollywood movie, "Wahgha" has also composed music.
Sher Mian Dad Khan has voluminous following worldwide. I wish it will remain and ALLAH bless him always.