Pakistani Youth is outrageous on PUBG ban while TikTok is still alive Teenagers of Pakistan are going crazy since PUBG has been temporarily banned in Pakistan since 1st July, 2020.
Since PUBG came out it blew really quickly in Pakistan and India along with other countries of the sub-continent. This first person shooter game was the first ever game from South Asia that went viral throughout the world and become some kind a fraternity.
Before PUBG the famous combat games were Call of Duty, Counter Strike, Modern Combat, Dota and many others but all of these belonged to the west and the following of these games also belonged to the western world. Very few gamers from Asia were playing these games as compared to the western world. But these Asian loved these games as they were playing them day and night. Also many gamers from Pakistan have won many international contests of games.
PTA has received numerous complaints against PUBG wherein it is stated that the game is addictive, wastage of time and poses serious negative impact on physical and psychological health of the children. pic.twitter.com/GDJqTeuTaf

— PTA (@PTAofficialpk) July 1, 2020
Ban Mobile Game Pubg In India
PUBG went viral in Indo-Pak few years ago, this game was developed by a South Korean game developing studio BLUEHOLE. Soon after this launch PUBG was loved by the mobile gamers, the main reason behind the success was smooth gameplay on mobile as all other multiplayer online games required high specs systems but PUBG could be easily played on an average Mobile Phone.
Due to this PUBG was loved by Pakistani Teenagers as well because they could easily play it on their phones and many teenagers had good smart phones rather than gaming PCs. But PUBG did not just made its mark in the Youth Demographic it was also loved by a lot of adults who were over 30 and even 40 and many friends would get together online to play this game.
However, it was observed that the youth is getting highly addicted to this game and is developing negative emotions into them along with this the game is putting a heavy negative impact on the psychological health of the people playing them. This observation was confirmed when a number of young adults committed suicide due PUBG because of meaningless reason like they missed a mission or being stopped by their parents for playing it.
Critics started pointing out fingers on this game blaming it for being highly addictive, non-productive and for developing a destructive mindset in the youth. And finally government on Pakistan took a serious action regarding these allegations by putting the game on a Temporary Ban on 1st July, 2020.
Pakistani Adults are outrageous due this action of government, many are losing their minds. However, parents and many others have finally taken a deep breath that finally their kids are away from this poison.
PUBG VS TIKTOK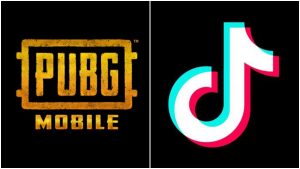 Many kids are saying that why PUBG was banned as it was harmless but TikTok is still live. TikTok is a short video sharing application that has traffic in millions and many young adults and content creators are working on it. However, TikTok also an "Anti" Group which proposes that TikTok is non-productive, highly addictive and has an extreme negative impact on the users.
Keeping in view these allegations, no action has been taken against TikTok and its cringe worthy content. On the other hand India has banned TikTok on the same allegations, so we can see TikTok been banned in Pakistan in the coming days as well.