Best Budget Friendly OnePlus Nord is going to be available very soon in online store and also the stores near you.
We all know OnePlus came into market with the vision of doing something out of box and build reliable smartphones for us. The company was founded in 2013 and quickly rose to sky high fame due to the excellent build quality and features provided in the phones by them.
This billion dollar company was founded by couple of youngsters with the vision of achieving greatness. But they were also surprised after seeing success so much sooner and it was kind of unbelievable for them.
Since then, company has introduced many new phones in the market and people absolutely loved these phones.
Now the company has been working on a budget phone for a very long time and there had been a lot of rumors regarding OnePlus Nord. Recently Pete Lau, company's CEO came online to debunk some of the rumors regarding this.
OnePlus Nord was rumored to be prices under $300 but Pete Lau said that it would be under $500 which is pretty economical keeping in mind the other flagship phones of various companies which are priced over $1000.
In an initial sneak peak, we can see that phone has two frontal cameras with very less bezel and 3 cameras at the back. Along this phone comes with Type C charging port and a speaker besides it.
The pre- ordering of the phone will start on 1st July and will be limited to just 100 units.
Recommeded: 7 Coolest Tech Gadgets You Should Have By 2019
It is safe to say that the company is living up to its tagline "Never Settle" and is coming up with new and innovative ideas.
Unfortunately, CEO Pete Lau has chosen to dance around the brand's theme in an official thread confirming the "new range of more affordable smartphone products" being prepared. Lau hasn't disclosed anything substantial about the specs, features, possible launch date or actual price structure of the rumored Nord by OnePlus either, although it's really interesting (and a little disappointing) to hear the company founded in 2013 consider "starting relatively small with this new range of products".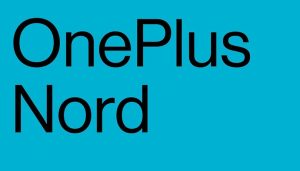 This means that the 5G OnePlus North, aka OnePlus Z, aka OnePlus 8 Lite will be introduced first in Europe and India, which is logical. After all, these are the brand's strongest markets, and after the OnePlus 8 Pro US fiasco, the last thing we want to see is yet another handset that no one can actually buy.
It would be a great shame given that the vague announcement of the CEO seems to correspond to the speculation of a list of rather dreamy features and a practically unbeatable price between $ 300 and $ 400.
OnePlus Nord Specs
OnePlus plans to bring the "premium premium experience" you expect from the company's high-end products to this new affordable line, which could include everything from a Snapdragon 765 processor with built-in 5G support to a grand total of four rear-facing cameras, at least 8 GB of RAM and 128 GB of internal storage space, a large 4000 mAh battery with fast charge capabilities, and a 6.4mm flat OLED screen inches with a trendy punched hole and a refresh rate of 90 Hz.