Mubashir Lucman is a name that is well known throughout Pakistan Media and Journalism. Many of us know him from his investigative stories and thought provoking talk shows and now we will let you know how Mubashir Lucman achieved this level of fame today.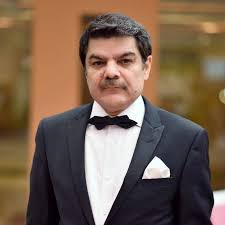 Early Life
Born on 11th January, 1962 in Lahore, he received his early education from his home town and later on he joined the prestigious Aitchison College Lahore for higher studies. It is fair to mention that Aitchison is one of most reputable institutions of the entire world and the way they shape the thinking capability and manners of boys is remarkable, An Aitchison Boy stands out of the crowd and is always goal oriented about his future.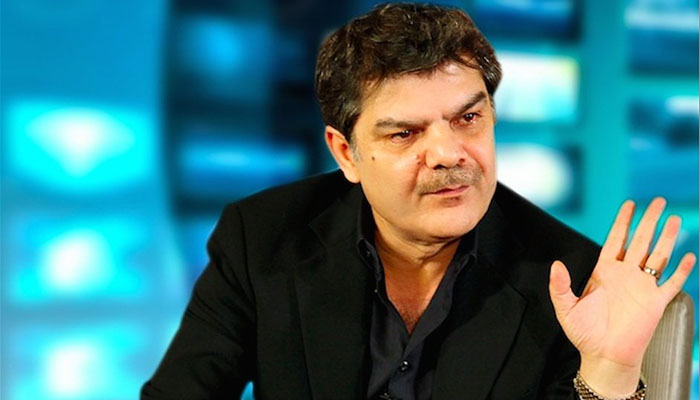 Higher Studies
For further studies, Mubashir Lucman joined Government College Lahore which is one of top most institutions of Pakistan for higher studies, over the course of time Government College Lahore has produced leaders of Pakistan. During his studies in Government College, he started his first job as a Life Guard at Lahore Hilton (now known as Avari Hotel), this job was very tough including the cleaning of pool and collecting of dirty linen.
Professional Career
After this, he started his formal career and found his way in to the writing business. He joined an advertising agency as a Copy Writer, this was a long run for him. Lucman worked in the advertisement business for several years and proved the worth of his name, including working for companies like Coca Cola and Nestle.
Lucman has also enjoyed being in the top positions of many multinational corporate organizations such as World Call, NTM, PAKTEL and ARY Digital along with few others.
Media Career
It might surprise you but Lucman's media career did not start from journalism or anchoring. His first media venture was "Pehla Pyar"- a movie that he directed starring Film Star Reshum as the lead Actress and Ali Tabish as lead Actor, in 2006. However, no matter the hard work and hours in the making of the movie, but the movie failed in the eyes of viewers and made Mubashir Lucman switch his career.
Later on, Mubashir Lucman began his career in journalism and joined Business Plus Channel as a host. During his initial career, he covered various financial and political issues and due to his unique way of journalism he rose to high level of fame. After this, he joined the biggest media house of Pakistan "Pakistan Express" and started his program Point Blank, later on he moved to Dunya News and started the program Khari Baat Lucman k Sath.
Khara Such
Now begins the time period that made Mubashir Lucman as we know him today, Lucman starts "Khara Sach" airing from ARY News. Now he starts exposing various scandals of corruption and politicians, we also know about the famous interview of property icon Malik Riaz that went viral on YouTube, due to his one of a kind blunt journalism PEMRA took notice and sued him but he won the case. Mubashir also made a program on the infamous leader of MQM Altaf Hussain that ARY never aired that had secrets about MQM and Altaf Hussain.
Now Mubashir Lucman has joined Saama TV with his program "Khara Such with Mubashir Lucman" and is among the top anchorpersons of Pakistan on Social & Electronic Media.
SocioOn Top100 Anchors of Pakistan
SocioOn- Pakistan's National Social Media & Business Network recognizes Mr. Mubashir Lucman in its Top100 List of Journalists of Pakistan. And we hope to see many more endeavors from him in the near future.