Mouthful Restaurant
Looking for some exquisite dinner time in Lahore? You can't do better than Mouthful Restaurant. With one of the best views in Lahore and amazing service, Mouthful promises to keep you coming back for more.
Mouthful markets itself as Pakistan's first natural and healthy food restaurant. Their menu has an assortment of cuisines, but what stands out is Mouthful's quality of meat.
Unlike most places that have large menus, this restaurant chooses to limit its menu to 10 signature dishes so that they can focus on the quality of all dishes.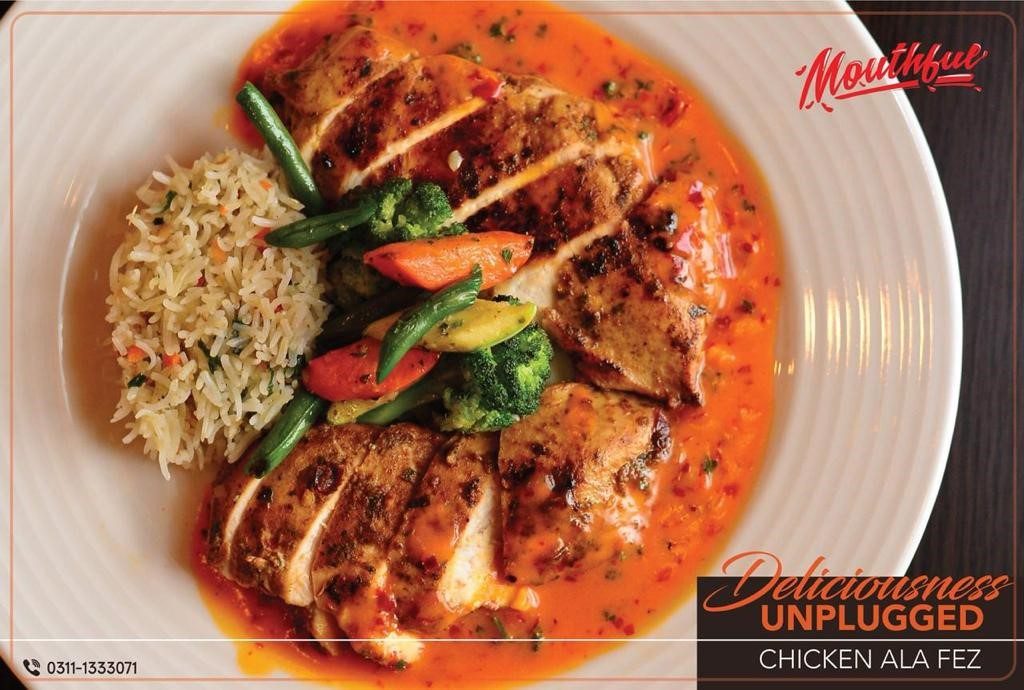 Mouthful is a meat lover's dream. It's the ideal place to hit during winter, where one can enjoy warm fuzzies induced by food. It also makes for a welcome break from the spicy Pakistani food our palettes are accustomed to.
Going out for a meal can often prove more of a challenge than it's worth, with a plethora of good eateries to choose from now. Whether it's for a warm family reunion or a romantic date location, Mouthful has refined the ever-growing list of restaurants down to the very best.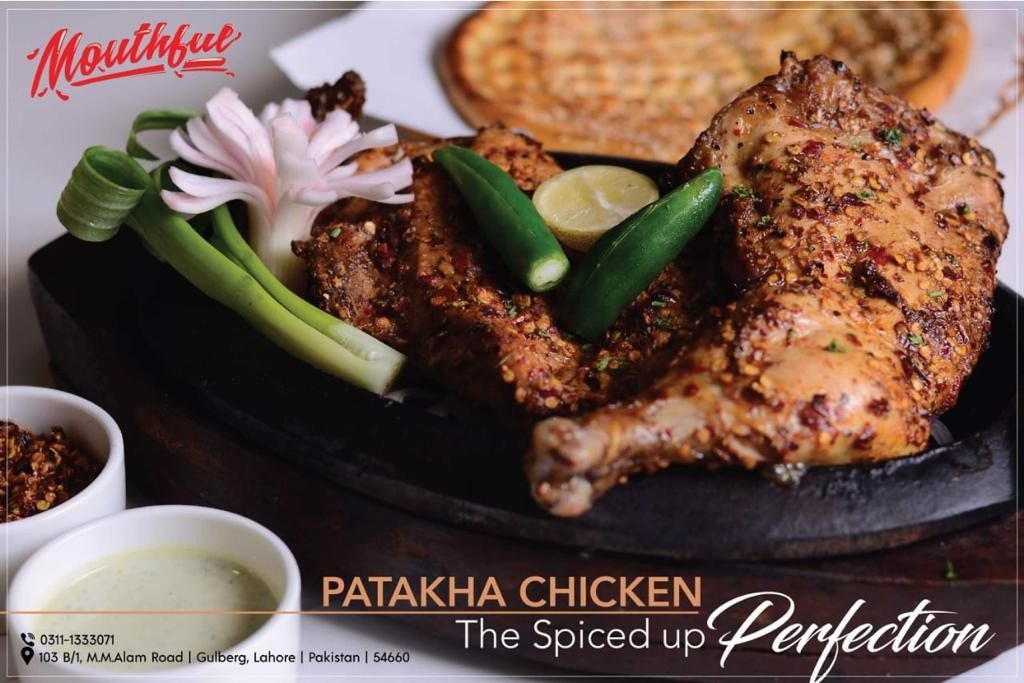 Located at the Porshe area of MM Alam, Mouthful packs in a stunning cocktail bar and elegant European-themed restaurant. Every dish is crafted to leave a lasting impression.
The restaurant has a wonderful ambiance, a spotless kitchen (guests can request to see the kitchen) and good food. The best thing about this place is that it offers dishes within a wide price range.
Mint margaritas have been free on checking in since the restaurant opened up. Overall, this is one place where you get your value for money and end up enjoying a good lunch or dinner.
Mouthful is making quite an impression on its customers. Need to entertain 200 guests? Mouthful is the place for you. With a mezzanine floor, double height ceiling and beautiful lighting, an event here will make anyone's day special! The platform at Mouthful offers a combined indoor and outdoor venue.
With options of desi and continental cuisine, their food definitely leaves our taste buds wanting more, which is why this place easily makes it on our SocioOn Top 10 restaurant list and one of the best places in Lahore to organize an event.