It has been recognized by many historians that she was the daughter (or grand daughter) of the Anatolian Turkish Bey, Ümer Bey (r), although there had been some speculations. Other sources say that she was of the Beylik of Ömer Abdülaziz Bey, Seljuk vizier of Anatolia.
SocioON Pakistan top leading Social Media. Fastest way to go viral and connect with friends, family and other peoples.
After this unusual event, the Sheik gave his daughter Bala Sultana to Osman and Alaeddin was born from this marriage.Upon his conquest of the fortress of Bilecik, Alaeddin Keykubat, who is the ruler of the Seljuks of Rum, sent him "a horsetail, a standard and a drum" as the insignia of sovereignty in 699 A.H. (1299 A.D.).
Family Tree of Osman Gazi
His Wifes : Mal Hatun , Rabi'a Bala Hatun
His Sons : Pazarli, Coban, Hamit, Orhan, Ala-ed-din, Ali, Melik, Savci
His Daughters : Fatma Sultan.
The 1324AD endowment deed for a Tasawwuf monastery built by Sultan Orhan suggest that his mother was rather Mal Hatun (r), the daughter of one named "Umur Bey or Ömer Bey".
Recommeded: Lead Actor Engin Altan Duzyatan Shares Adorable
The title "Bey", used by the warlord dynasties of Anatolia, suggests that Mal Hatun's father and mother was a person of some status and authority. One possibility is that he was the eponymous ruler of an Umari Beylik, which was located northeast of the emerging Osmanli state and disappeared or assimilated in the late 13th or the early 14th century.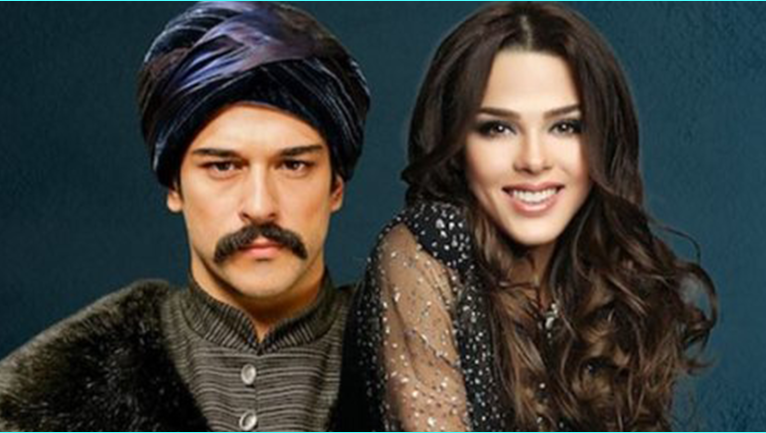 The Umoruğlullar are described by the Byzantine historian George Pachymeres, who says that a son of Ömar Bey fought together with Osman Gazi in one of his first raids against local Byzantine Tekfur (the Victory of Bapheus). The Osmanlis, according to Pachymeres, went on to assume the role played by the Ümur Beylik until their assimilation probably with the Kayi Oba as the principal power broker against the Byzantines in the northwest Anatolia. If Pachymeres's report is correct, the timing and the political context are appropriate for a marriage between Osman and Ömar Bey's lineage.
Mal Hatun has a central role in the legendary Osman's Dream, depicting Osman's great love for her and the long struggle he had to undergo before being able to gain her hand.
Their offspring is the legendary, Orhan Gazi (rahimullah).