Shahid Khan Afridi, one of the most talked about cricketers all around the world and now a well-known philanthropist. He is the man who held the record of Fastest Century in one day international for 19 years.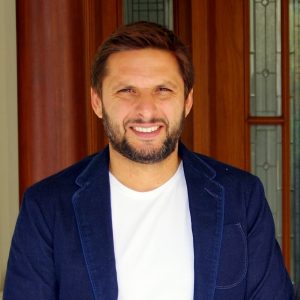 Early Life
Let's discuss the life of our National Hero Shahid Khan Afridi, born on 1st March, 1975 in Khyber Agency. His cousin Javed Afridi is the CEO of Haier. In his childhood he was not much fond of studies but cricket was in his heart and loved to play.
ODI Debut
So, at just the age of 16 years old Shahid Afridi was drafted into Pakistan's One Day International team  as a Leg Spinner. At that time he played as a replacement for injured Mushtaq Ahmed. His debut was against Kenya on 2nd October in which he couldn't bat and also didn't take any wicket. However, he was ready to make history in his second match which was against Sri Lanka. Afridi batted at number three and in his first international innings Shahid Afridi broke the record of fastest ODI century at just thirty seven balls.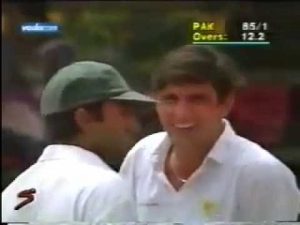 But this record century came with other records as well, he hit eleven sixes to score the century which were the most number of sixes ever in a century of that time but the most fascinating thing was that he became the youngest cricketer to score a century in one day international. Pakistan totaled a score of 371 runs which was the second highest in ODI's at that time. Pakistan won the match and Shahid Afridi was awarded as Man of the Match.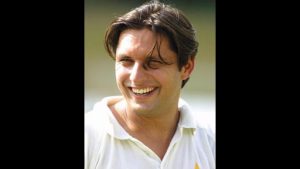 Test Debut
After playing ODI cricket for two years Afridi was ready to step into test cricket, he had already played 66 ODI matches which were also the most number of matches played by any player before test matches. His test debut was in three match series against Australia.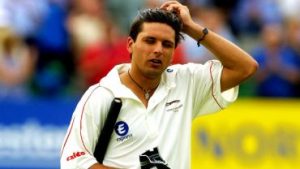 Boom Boom Afridi
Shahid Afridi quickly rose to fame and people of Pakistan loved him. He commonly started appearing at number six in the batting order and also as leg spinner, securing his position as a worthy all-rounder. The fans started calling him "Boom Boom Afridi" because of the massive hard hitting sixes that he hits all over the stadium. He quickly became known as the most unpredictable cricketer, it was all due to his aggressive batting style. The fans used to wait whole day to see him bat and it was not surprising to see Afridi coming in at six and leaving the pitch within the first over but that was his style which was untamable.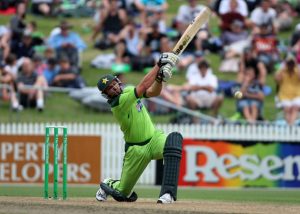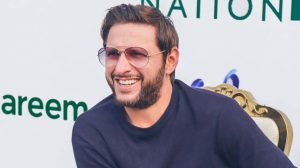 Retirement
After having a very successful career and making his wonderful mark in test, one day and Twenty Twenty formats of cricket. In July 2010, Shahid Afridi waived good bye to test cricket and in 2015 after playing the World Cup as the captain of Pakistan Team, he retired from One day cricket. And in February 2017, Shahid Afridi retired from T20 cricket and also from international cricket as well. Shahid Afridi is known throughout the world as a hard hitting batsmen and most charismatic player. Under his captaincy Pakistan won many matches and he proved to be a genuine asset in the team.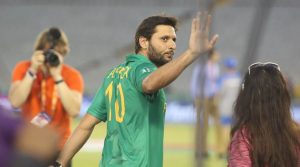 CSR Initiatives
To give back to the society that loved him for ages, Shahid Afridi founded the "Shahid Afridi Foundation" which aimed to improve the lives of people in need with the gestures of love and happiness not just in Pakistan but around the world. Also his clothing brand "Hope not Out" is working as a charitable organization with proceedings going towards poor and helpless of our society.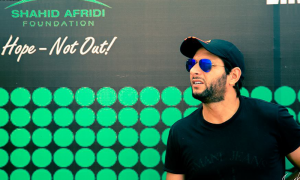 SocioOn Top 100
People like Shahid Khan Afridi are very few in our world and SocioOn- Pakistan's National Social Media and Business Network recognizes Shahid Khan Afridi in its Top100 list of Sportsmen of Pakistan. We hope that in the years to come Hope Not Out & Shahid Afridi Foundation will keep on helping and improving lives of the needy around us.