Iqbal Akhtar Hussain (IA Hussain) – Founder of SocioON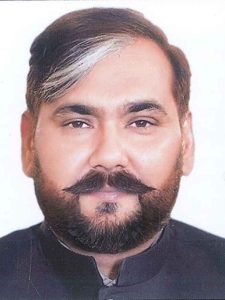 Iqbal Akhtar Hussain,in the business world known with the identity as "IA HUSSAIN" (born on 1st January 1974) is the first Pakistani, a business magnate, investor and a great philanthropist, whose love for his country led him to lay down the foundation of SocioON, Technology for Human Development (THD), a social cum business media portal, under the banner of Get Group.
He recently holds the position of chairman, of the SocioON, Technology for the Human Development (THD). The interesting thing about this person is that he has zero knowledge about Information Technology but rather he has earned the honor as the first Islamic and the also the foremost PAKISTANI SOCIAL MEDIA around the internet world. He is the solo-shareholder of Socioon (THD).
Formerly Iqbal Akhtar Hussain was known just because of his numerous successes in the business done under the Get Group but internationally he is recognized by his recently launched Social Network. Now the media has given him much coverage nationally and internationally as he falls under the most 500 Influential Businessmen Category in Pakistan.
He has started from zero and now he is the master of many. Iqbal Hussain has gained success in his visions quiet deliberately in his early age. IA Hussain is the best–known entrepreneurs of the business and I.T platforms nationally and internationally.
On 1st January 2012, Iqbal Akhtar Hussain announced Socioon, initially it was just a Social Network and later on after passing from many development phases it's a development platform for programmers to create applications within the SocioON. There have been created plenty of applications within the portal to expand the users' needs and demands. Some applications have millions of users. Initially, there was appointed a small team of 50 programmers to make this venture happen and now it grew to more than 3000 developers around the world building different applications for the SocioON.
It was just the enthusiasm and hard work of the only one man, an IDEA GRASPERS (IA HUSSAIN), the SocioON social cum business platform was completed then the next idea was to bring the SocioON users and the business owners face to face at the portal to buy and sell, as a venture, a Technology For Human Development and hence, A business Timeline was introduced latterly. Now it's a complete platform of Social Network and a Business Networks.