Let us tell you about the life story of Shahid Khan who is now one of the wealthiest people in the world, but as someone would think he was not born with a silver spoon.
Early Life
Born on 18th July, 1950 in Lahore, Shahid Khan also known as "Shad Khan" is now the wealthiest person of Pakistan but his early life was not full wealthy at all, Shahid Khan was born into a quite modest household. His mother was a math teacher and his father was a lawyer by Profession alongside having a small construction business. After inheriting his grandfather's will, Shahid Khan's father started a Law School.
Moving to USA
After completing his intermediate studies, at the age of 16 his father transferred him to America for professional education. He started school at the University of Illinois to study engineering, when he came to America all he had was $500 and the he had to figure out his way to sustain his future here. To support his education and personal expenses he started working as a dishwasher for just $1.20 an hour.
Soon after moving to USA, he met Ann Carlson and they both fell in love. Later Ann embraced Islam and they both got married. The couple has two beautiful children Shanna Khan and Tony Khan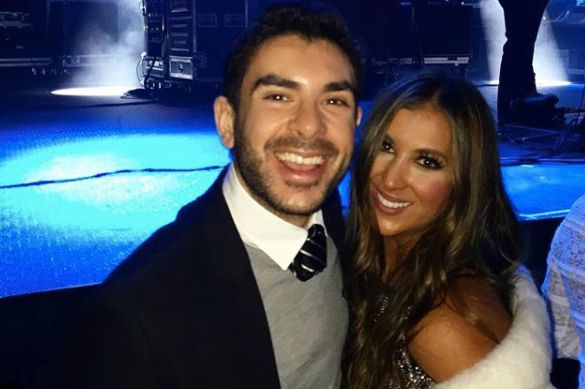 Flex-N-Gate Employment
He was good in studies and he graduated with a Bachelors Degree in Industrial Engineering. During his engineering he started working at Flex-N-Gate Corporation and after completing his graduation he was employed as the engineering director of Flex-N-Gate Corporation. Flex-N-Gate Corporation manufactures bumpers and other original equipment for various automotive companies but Khan saw a big issue in the manufacturing  as the bumpers they made were prone to damage and crack due to high number of parts used in the making of one bumper.
Shahid Khan revolutionized the manufacturing of bumpers and devised a way that will involve bigger but minimum parts required to make one bumper, this proved to be amazing and as a result the bumpers by Flex-N-Gate were more durable & reliable. But sadly this achievement of Shahid Khan was not much appreciated or recognized by his employers, he continued working there and after spending seven years he resigned to start his own business.
Bumper Works
Shahid Khan had some savings and took a bank loan to start his own manufacturing unit called as Bumper Works. At first he struggled hard for business but soon his sample were approved by General Motors which is the biggest vehicle manufacturing company of America and it was all uphill from here, as following GM came Toyota and Mazda providing huge business to Bumper Works.
Flex-N-Gate Vs. Bumper Works
Flex-N-Gate couldn't digest the success of Bumper Works so they sued Shahid Khan over the allegation of stealing it's trade's secrets as they knew Shahid Khan would not have any money to hire a good lawyer and will be eventually out of business. But they did not knew that Shahid Khan had a legal background and his Father was there to support him. Shahid Khan hired an average Lawyer and the Law Suit went on for two years, he came to know that Flex-N-Gate is not doing well in business as the market was taken over by Bumper Works. So after two years Shahid Khan bought Flex-N-Gate and revolutionized the bumper manufacturing in America. This made him the ultimate king of bumpers and OEM parts manufacturing in America.
Ownership of Jacksonville Jaguars
Shahid Khan has always been a sports fanatic, he was a huge fan of Pakistani Cricket and living in USA made him a fan of American Football as well. In 2010, the football team Jacksonville Jaguars was up for sale and Shahid Khan participated in the auction but he was taken out of the auction because of him not being white. But in October 2011, Jacksonville Florida was again in the auction and this time Shahid Khan made a smart move and finally bought the team. He is the first ever Muslim Pakistani to own a NFL Team along with this he also own Fulham Football Club.
Shahid Khan has had a successful business life and ranks among the richest people of the planet. He is also Pakistan's richest person with an estimated net worth of 9.6 Billion USD.
SocioOn Top100
SocioOn Pakistan's National Social Media & Business Network recognizes Shahid Khan in its Top100 list of Businessmen and we hope that in the years to come Shahid Khan will keep winning the business world.