Rarely, your strength becomes a weakness, same is the case with Gwadar. The game-changer is not being digested by those who want to eye us just like a third world nation. Gwadar is single due to its geo-strategic location, socioeconomic-depth and a harbinger of prosperity. The port is deeper and the region is the fertilizer than the UAE and Chahbahar with a strong geopolitical and geostrategic location which centres the world .
A judicious choice of Chinese to make it focal terminal of One Belt One Road initiative to rule the world economy. Its dream of becoming the leader of the world's economy by lowering the productive- input and cutting short of the long logistic rout is only possible through Gwadar. Chahbahar port can augment the Gwadar port but can never be an alternative of cost-efficient smart Gwadar seaport due to its depth, cargo handling capacity and geographic location.
Join SocioON to connect with Gwadar Coummunity and others in your Social Circle gwadarsocial.socioon.com.
However, Jable Ali port is a competitor and rightly feeling a threat from it. This port is also a lifeline for landlocked Afghanistan and CARs. This is the port for which a superpower got into pieces-simple enough to understand the whole myth. After spending a lot of time in Gwadar, I had to witness its potentials and issues closely, both at the micro and macro levels with the possible solutions.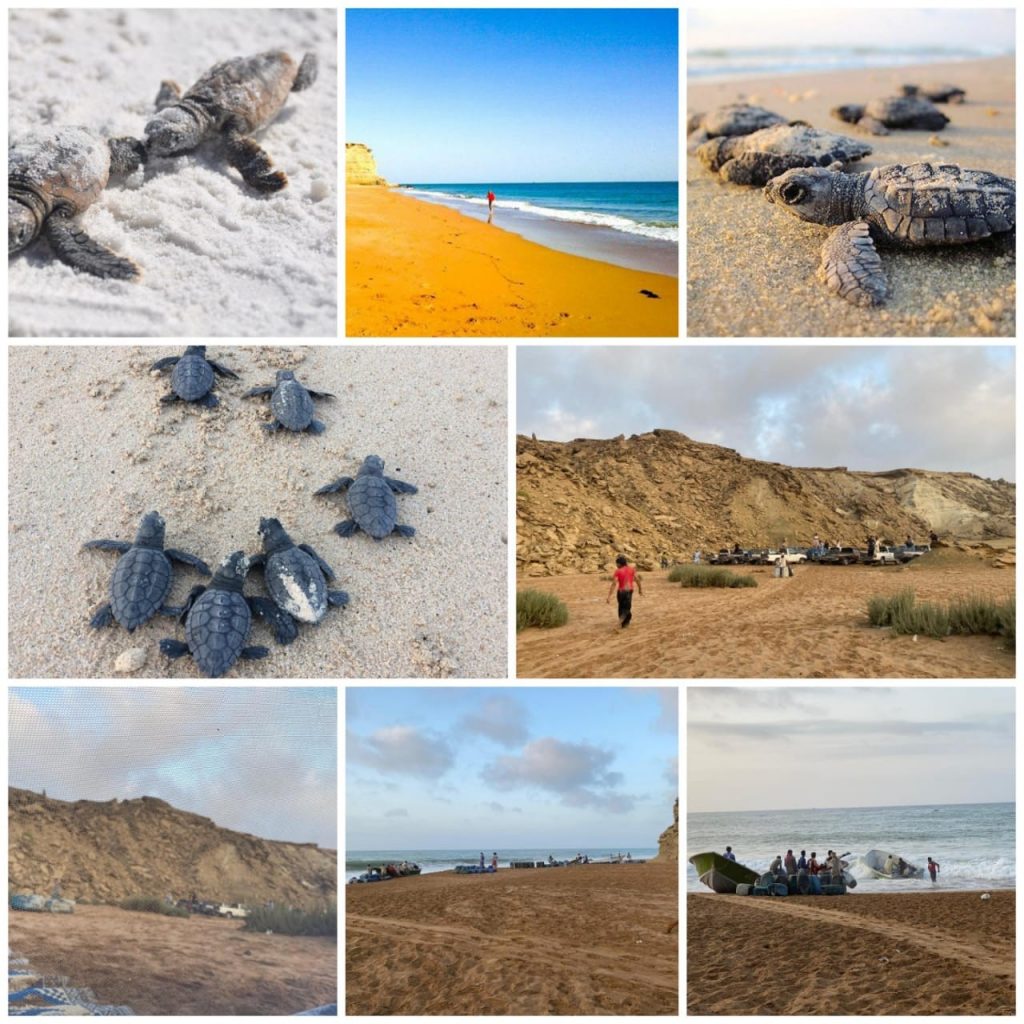 If you eye the region with a tourist and aesthetic taste, the marine life, green turtles, tropical climate, vegetative capacity, golden virgin beaches and land escape can fascinate everyone. Kund Malir, Oarmara, Pasni , West bay Gwadar, Land escape starting from Pishukan to Gunz , Daran and Jewani have the greatest natural pull. From Pishukan to Gunz you feel like moving in sweet dreams. If someone visits Gwadar and does not watch the enchanting and awesome beauty of sinking sun into the Arabian ocean, the visit of Gwadar does not complete.
Gwadar a land full of golden water, now digitalizes through SocioOn Pakistan's First National Social Media where Gwadar's people will connect with each other on their own community based !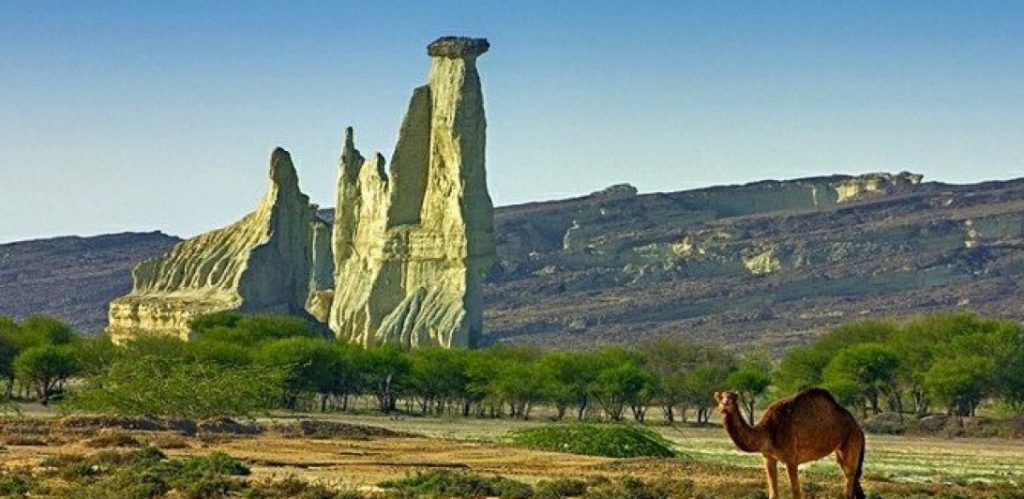 This iconic daily activity never stops you from the reoccurring visits. The ever-changing multi-shades of clear-sea-water, due to optical illusion, will invite you to say "Subhan Allah ". This relax-small-town sleeps early after evening except the newly developed Cornish which may keep you engage with its romance till mid might. The lunar-apex creates a turmoil not only in the sea but also in your emotions. Never miss its prawns, surami fish and pamphlets. Let me admit the city is most secured of all with generally friendly people. DG, Gwadar Mr Shazeb Kakar also revealed a security-fence to cordon the city was just to be initiated.
The partial shifting of provincial-capital from Quetta to Gwadar also does not look too far. Its gonna be a great tourist area for the Gulf-countries, Iran, Central States and China in the near future. After interviewing two dynamics young-men, Mr Babir Ali Kakar, DG, Baluchistan Coastal Development Authority and Mr Shahzeb Kakar,DG , Gwadar Development Authority, I got the satisfaction that the provincial Govt was quite determined to tab all potentials of the area.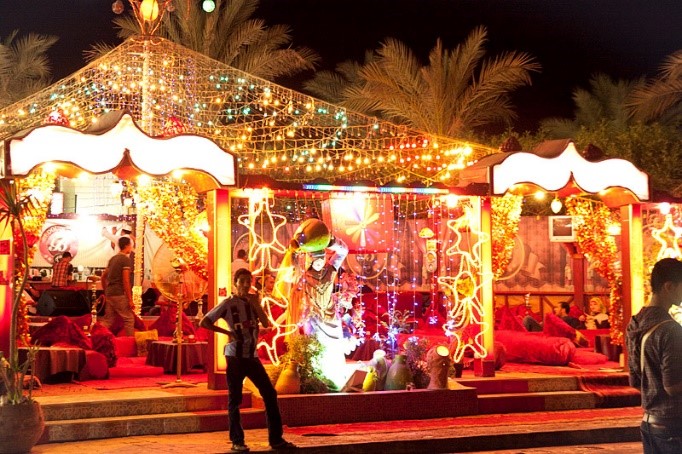 If you ever been involve in import-export, you must know the minimum voyage time for a cargo container from Pakistan to Europe is 14 days,Gwadar port will cut short it by almost to half. Upcountry is almost connected to Gwadar by M-8 which will enable you to drive down to Gwadar in 14 hours from Lahore.
By using Gwadar port, you don't need to use feeder vessels for third country's mother vessel in Salala, Mandara, Colombo and Dubai. Only importers, exporters and economists know the value when your cargo reaches the destination in half of the time. A container from the Western part of China reaches Dubai in 26 days, whereas,it will be there in 6 days by using Gwadar port. The port has also announced a maximum demurrage grace period of 19 days. And if the product is also manufactured in Pakistan by using local raw material and cheaper labour you can imagine why China is dying for it. It holds seducing benefits for other trading countries as well. A low input ultimately reaches to end-consumers.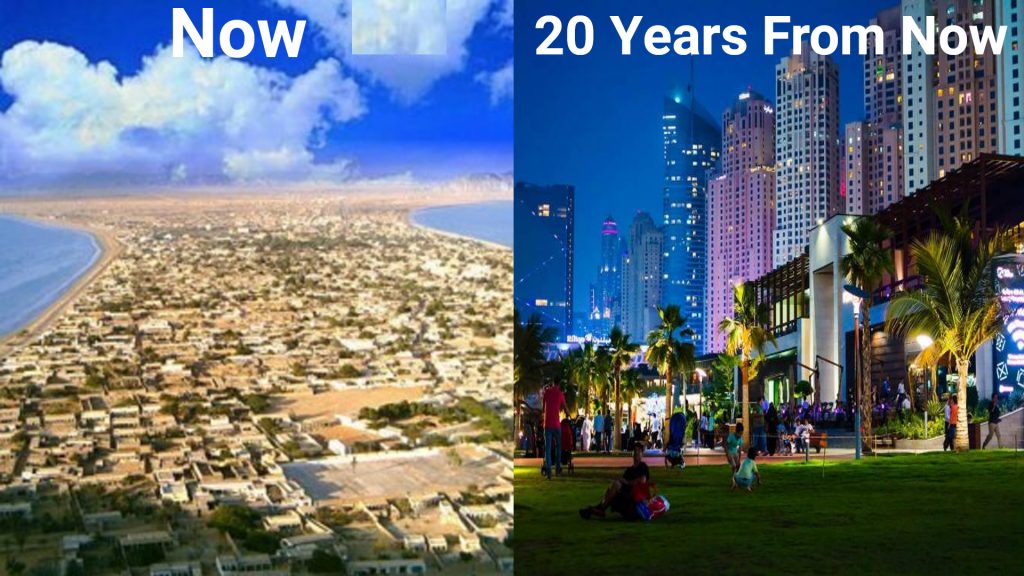 14 meters deep Gwadar port's berths have already successfully handled the mother-vessels. Five operational berths of the port are ready to host the feeders and mother-vessels with an entail port capacity of 400 million metric tonnes annual cargo handling. The port is already in use for transit-shipments. Let the port link-road expressway complete in next year to start its regular commercial operation.
Apart from tourism and logistics, this area is full of the potentials for the education industry, health sector, to feed the gulf region, mining, livestock, steel and scrap, food and beverage, agriculture, oil and gas real estate and power generation. Govt has already announced Gwadar tax and duty-free zone. DG Gwadar, President, GCCI and director Baluchistan Investment Board, Mr Naveed Jaan Kalmati told that whole Gwadar district would soon be the duty and tax-free to support the national industrial sectors. The recent setting up of a one-window operation by the Baluchistan Govt to facilitate the investors is a very encouraging step. It was a real barrier and long-awaited step.

Nani Mender, situated at Kund Malir , midpoint of curly amazing coastal highway, is very significant religious place of Hindu community. Hinglaj Mata also known as Hinglaj Devi, Hingula Devi or Nani Devi, is one of the denomination of 51 Shakti Pettahs of Hindu Dharm, and only the second in Pakistan. The Devi has been resting in a mountain-cavern on the bank of the unknown-centuries old Hangul river. The land escape of the area is spectacular.
The present number of per annum 250000 Hindu religious tourists could easily be elevated to millions with no time by focusing on basic infrastructure. Here untiring and optimistic princesses of hope will also give you warm well come and hope that golden days are forthcoming. Why a PPP should not be developed with the devotees to elevate this area having great potential of economic activities.
But if everything is going fine with? Unfortunately, No! There are many bridges left to come across yet, leading people to in the state of hesitation. Let's us discuss them one by one:
The pace of the work in Gwadar has been slower since the present Govt got into power. The echo of the statement of an important federal minister, Mr Razzaq Dawood, is still being felt by the ears. This substantiates the speculations that there was some lack of trust between China and Pakistan on the name of revisiting some agreements, the Khan Govt feels unfair. The heavy kick-backs taken by some top -notches of the last regime are also echoed. Some references already filed with the NAB against the previous political stalwarts also implicate the Chinese Govt. In fact, Gwadar has been divided in Chinese and Pakistani Gwadar. Chinese are doing their part of work but Pakistan is not reciprocating them as they expect to. The contours of the city have already started giving a noticeable difference to it. This macro phenomenon needs early clarity to restore the trust of the general public already shaken twice.
People having an ability to analyse, feel that hierarchy of preferences between establishment and Govt is reverse. The govt sees Gwadar economically No. one and strategically at No. 2, whereas the establishment's priority is vice-versa. Especially, keeping the emerging political affairs of the Gulf region they might be under some strategic compulsions. 45000 acres cantonment in Gwadar and a recent decision to shift our navel hub from Karachi to Gwadar also substantiate this theory. Although some analysts hold the opinion that Govt should not put all eggs in one basket. We should distance our economic and defence assest. After all, Gwadar is portrayed as an economic and trade hub. Such highly-level defence activities might overshadow its core characteristic. It might be theoretically true. But the naval bases proved never be a barrier to economic activities in Karachi and Mumbai. We should also keep the emerging influence of Israel in the Gulf region in view. After taking the charge of the port in Oman, Pakistan and Israel are eye to the eye. The complex and exceptional situation of our region also needs customised measures.
Our enemies don't want to see us growing. They are doing everything to keep Pakistan and Baluchistan underdeveloped so that the sentiments of the people could be exploited whenever needed. Pakistani borders with Afghanistan and India are still unsecured. In the recent past, we also have had reservations from our Southern border. I am sure the economic and logistics interests of our Western and Southern neighbours can bridge up the differences-the Gwadar port can do it. Anyway, it's a macro-level challenge to cope with jointly by the Top-Brasses and Sherwani. We should never let this opportunity go under external pressure. The Indian withdrawal from Chahbahar has not only fucked its investment but also gave an edge to Pakistan to reclaim its strategic balance in the region.
Although the work for water, electric-city, airport and M8 is in progress, still it needs to be expedited. With the start of commercial operation of the port, Gwadar will thrive. This, indeed , would be a historical milestone.
Security measures are now wonderful and Pak-Army doing its best. We, however, are paying some cost too because of mechanism. Baloch cultures and traditions must be given value. This is factor creating resentment in our brothers. The use of security Scanners can bring the level of complaints down. Hopefully, the proposed fence around the city will allow them to move freely in the city without any security check and complaints.
Gwadar and Coastal belt are booming and the next generations will live in quite a different atmosphere. The other neglected parts of the province will naturally start benchmarking them with the coastal belt. We must keep in view this potential sense of destitution as well.
Real estate is the backbone and sheen of this city so for. Unfortunately, the trust of the investors has already been shaken twice. The private sector could not add any value in the real estate sector in term of development. Leaving three projects i.e Golf City, Resort AM99 and Gwadar Gymkhana, nothing is seen on the ground. The law and order situation and new master plan, the main excuses of the delay, no longer do exist. The Gwadar Development Authority is also looking in a mood to not give more grace to the builders and developers. Interestingly, govt's owned projects are also in miserable conditions. Let me admire the efforts of new dynamic management of the GDA who has created difference during the last three years. The will and efforts to accept the challenges by them are visible. The core issues are private disputes and development; the first one is at top. The centre of disputes is our old patwari- system which could not be digitized instead of many claims. I was the part of the meeting with chief secretary Baluchistan, he promised wherein immediate digitization of lands record on demand of GBDA delegation. But after the lapse of two years' time, this still be as it is .I anticipate , if the disputes are not addressed and development is not made whole Gwadar might be taken over by the Govt as a last resort. Immediate steps need to be taken to digitize, develop and resolve the issues to restore the trust of the investors.
Environmental Issues. Gwadar beaches are virgin, unlike UAE soil is fertile. Unfortunately, we are not too much echo friendly and socially responsible. Mental security and echo-friendly environment are the cornerstones of the tourist industry, if we want to see this region tourist attractive.
Gwadar is, undoubtedly, a jewel but after all, it has the value after cutting and polishing. This cutting and polishing can only be possible through building public-private partnerships.
Financial barriers are a curse we are deepening in day by day; hence the Gwadar is. Why China should spend on our civil works? Our budget hardly meets the demands of our survival. The only hope left with is Govt owned central business district (CBD) which carries billions of dollars potential. I think it gonna be a game-changer of game-changer. This project must be given top priority by the Baluchistan govt. The GDA must be empowered to make it a success by removing all possible barriers to CBD. Public-Private partnership is highly encouraged in this scenario. Multinationals, banking sector and general industries could be taken on board to develop and decorate the city. I gave this concept before 3 years, happy to witness finally going to be materialised.
Marketing holds the ultimate importance in today's world and, unfortunately, we have been lacking in marketing Gwadar since ground breaking. Again PPPs and our trade and commerce missions abroad must be given targets and incentives to achieve them.
The author is a CPEC management consultant and Honorary Secretary, Gwadar Builders and Developers Association. However, his thoughts are purely personal and not an official narrative.