The new cricket league from the beautiful valley of Kashmir is something of a marvel itself. Kashmir Premier League is an amazing breakthrough to promote a softer image of Pakistan. The world can strongly agree that Pakistan is taking things to the next level in terms of peace offering and peaceful entertainment. KPL is one of the pioneer steps that will make the world recognize the true image of Pakistan, how peaceful is Kashmir and how they are enjoying living in Kashmir with complete freedom & happiness.
Kashmir Premier League is a much-needed event in these times as people of Pakistan really need something positive in these crucial & stressful times of the pandemic. Everyone is turning to Muzaffarabad, Kashmir to watch these matches live.
Let's talk about the stadium, the Narrul Cricket Stadium in Muzarrabad provides a spectacular view of the mountains and eye catching sights. Narrul is the most beautiful stadium of Pakistan and it will attract cricket fans from all around the world towards itself so that they can enjoy the game live with their own eyes.
KPL 2021 is offering fun and entertainment in a single place, the mountains covering the stadium and views are worth going for. We mean who would mind a trip to north and also watch live cricket matches, Lahoris and Karachites are loving this idea. Many people are turning up with their families to watch KPL 2021.
Narrul Stadium was built recently and to lit this prime location very specific quality of lights were needed and to do this the renowned LED lights manufacturing company Get Technologies Pvt. Ltd came up and it's so amazing to see the stadium in full glow covered by Muzaffarabad Mountains. Get Technologies is the pioneer LED lights company in Pakistan and have done many projects in the technological shifting from halogen to LED lights in Pakistan.
The main goal of Get Technologies is to develop energy-efficient products so that less and less energy is consumed and we move towards a cleaner and greener Pakistan. The beauty of the Stadium could only be justified if it was lit by high-performance LED lights and Get Technologies did the best job in that.
You can see yourself, the illumination of the stadium is of international standards the bright LED lights by Get Technologies are shinning the stadium like a star in the mountains, this is worth watching.
To further support Kashmir Premier League, Get Technologies also stepped up as partners in the league by signing up as official umpire sponsors of the league. KPL is a collective agenda of Pakistan and the whole country wants it to reach the maximum levels of success.
We warmly welcome international cricketers from all around the world to play in the league and enjoy the beautiful culture and hospitality of Pakistani people.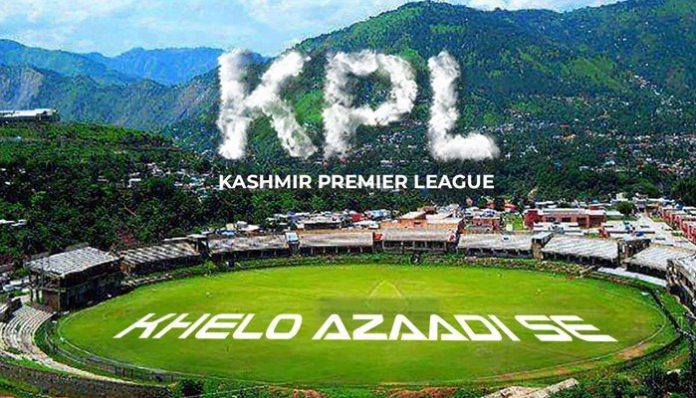 Don't forget to watch live updates of Kashmir Premier League only on KPL Official YouTube Channel and Facebook Page.
YouTube Channel: https://www.youtube.com/channel/UCDVZJcPUCCg-weprvpZMELw
Facebook Page: https://www.facebook.com/kpl.kheloazadise
Logon to www.socioon.com to watch the matches live of Kashmir Premier League.