Talk about women empowerment, talk about building up an economy, talk about women ruling the world and taking charge of everything then you will see one name very much prominent among the rest that is none other than the very dynamic Farzana Raoof. She is the strength of Pakistan Tehreek-e-Insaaf (PTI) as she is the true ambassador of democracy as she believes that democracy is the true beauty in a nation's wellbeing. Democracy nurtures the nation to its core and builds up a strong foundation that will be the guiding light for the oncoming generations.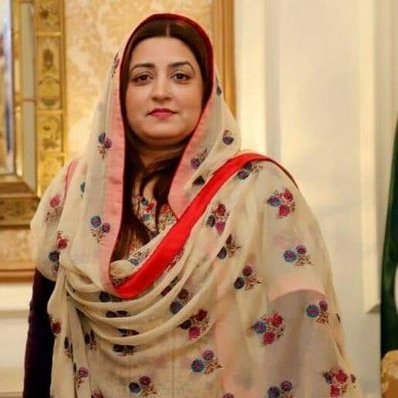 We cannot skip the name of Farzana Raoof when we are talking about democracy as she has fought for democracy since the beginning and has been a strong candidate for Pakistan Tehreek-e-Insaaf (PTI). Prime Minister Imran Khan who is the Chairman of PTI recognizes her as a very brave and influential candidate to be part of the government. Her untiring efforts for the betterment of this country are very noticeable nowadays and due to these remarkable efforts she is very renowned in Pakistan Politics and we believe that she has a lot more to offer in the betterment of our society.
Farzana Raoof is also the Director-General IBADAT INTERNATIONAL HAJJ COMPANY which is serving the Muslim community of Pakistan at the maximum level. Under her supervision, IBADAT INTERNATIONAL HAJJ COMPANY has progressed by leaps and bounds. She is a proper activist of Muslim society all around the globe and a certain drive for the progress of the Muslim community. Farzana Raood also describes herself as a humanitarian because they are the main force of our nation and the key to a proper successful nation is the confident mindset of the humans living there.
Farzana is the ambassador of women empowerment and she believes that a woman is the main powerhouse behind any man. A child very first source of knowledge and compassion is his mother, he looks up to her and imitates what she has taught her. For this, we need to realize that without women being empowered we cannot excel in this progressive day and age. Farzana Raoof is doing her best to empower women of our region because they are the majority of our population and we should utilize in the maximum potential way. Empowering women with better schooling, being sensitive closer to their fitness troubles, making sure job opportunities and respecting their rights will move an extended way of transforming Pakistan. This ought to also be a primary motivation for them to vote. An overwhelming burden of evidence, from all corners of the arena, aid the fact that gender equality goes hand in hand with the economic and social development of any society.
She also describes herself as an avid traveler with a love of nature as she likes to take walks in the woods because it calms one's soul and a person who is working so much all the time needs to take some time off. Apart from all these things she is a mom, a wife and she is standing up for democracy from beginning till the end. We are hoping about great things from her in the future.