Dr Mazher Jamil-PHD "Failure is not an Option"
Karachi's Express Annual Club Contest meeting just finished and everyone gathered for a photo shoots and he gave some piece of advice to members on how they can improve themselves for the upcoming contests.
He had been working throughout his life and had a long term plan to flourish Pakistan Toastmaster community strong in future. He was finalizing the preparation and nomination for next meeting and was not never aware that this is going to be his last meeting.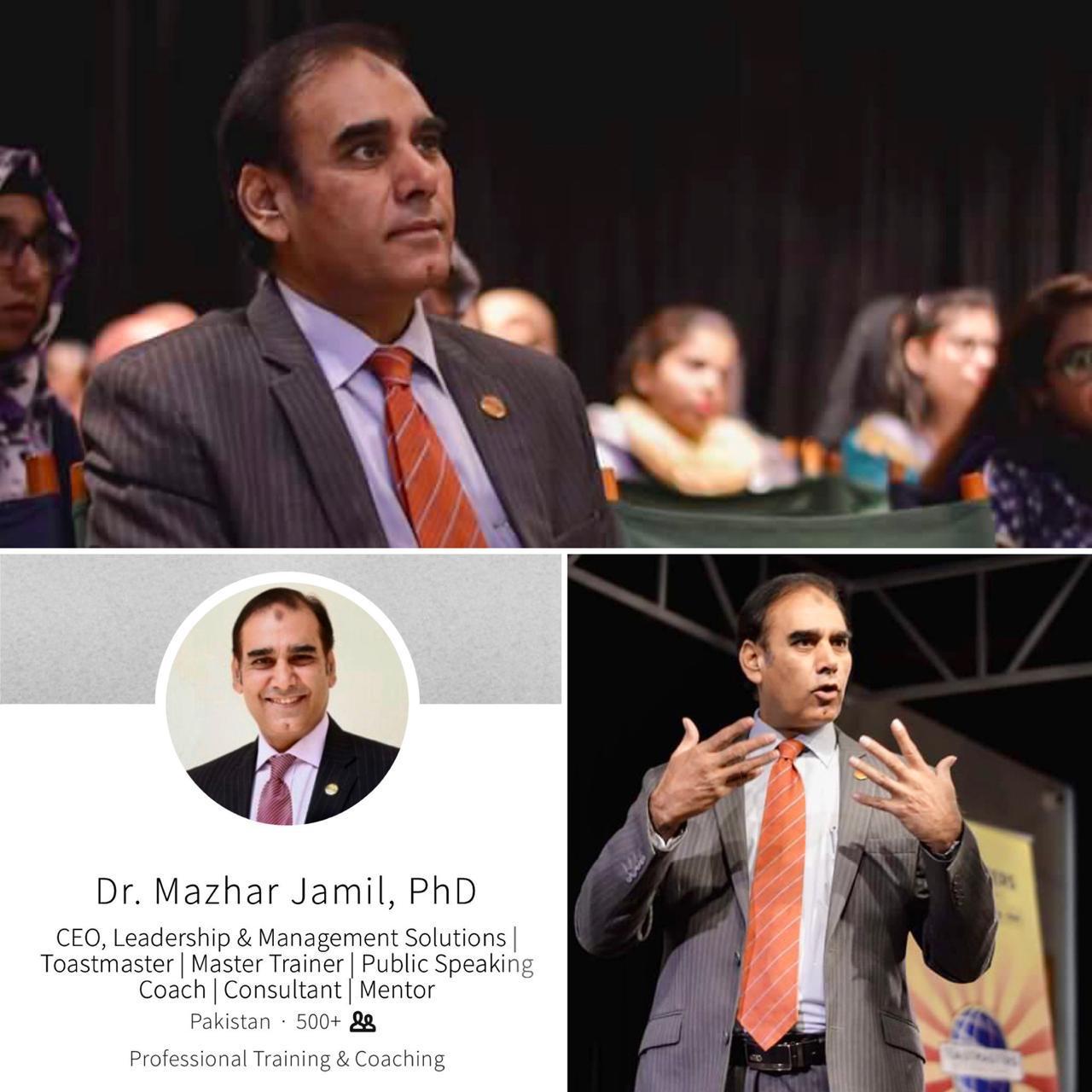 On 19th December 2018, Wednesday night after work he left for home and after freshening up he went outside to meet his brother who lives two streets away from his house. Before he could leave he got a call from a club member to further discuss the preparation of meeting and finalizing the agenda, while talking he reached the corner of the street where he saw two snatchers, snatching mobile from a man.
  Sensing the trouble, he realized he just took a wrong turn of his life to witness this unforeseeable incident. He immediately took turn to Next Street and informed the caller about this as he could not run fast because he had a cardiac arrest 5 years ago and he was advised to be careful.
The snatcher in panic shot 5 times towards him out of which three hit his stomach. In matter of seconds he was down on road drenched in blood and pain. He started breathing heavily while his whole life started to flash in front of him. The man who helped everyone in their career path or any other way he could, was laying there on the road, helpless, for the first and last time.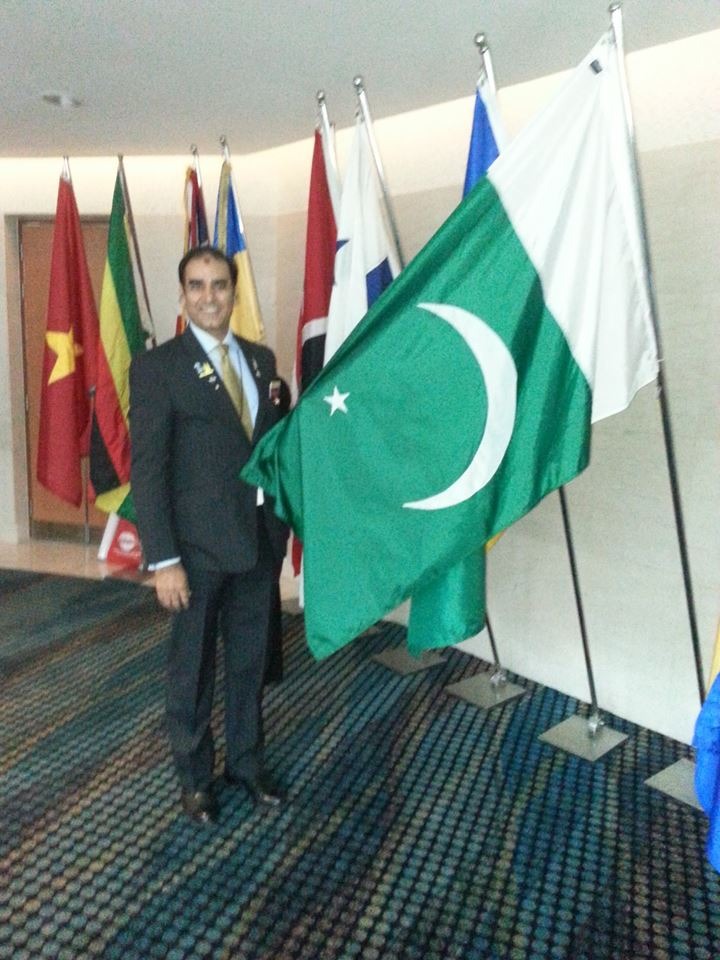 DTM Mazhar was a PhD in Business Management & MS in HR development. He did Masters in English literature, English Language and Marketing Management. He was a visiting faculty in number of universities and professional institutes. He lived and worked in USA, Canada, Europe and Middle East with only one motto, "Failure is not an option".
He has earned the highest toastmaster award, "Distinguished Toastmaster" 5 times in his career and always left a great difference and positive impact on his audience. He was a brilliant motivational and keynote speaker.
First Area Governor of Arabian Toastmasters and served his life for the Toastmaster fraternity for more than 24 years. He also established the first club in 1997 in Karachi and then Islamabad.
Throughout his life he mentored many individuals and established more than 56 TM clubs all around the world in his life. Pakistan is still a zero division in TM and it was his dream to make Pakistan a territory then Division but his life did not give him much time to take this forward.
I am a Toastmasters for past three years in Dubai and I was looking for ways to help Pakistan in the Toastmasters for leadership and communication.
I come to know about this brilliant person recently when my fellow toastmaster friend TM Erum rizvi told me about his never ending achievements and efforts throughout his life.
She recently participated along with him in 1st Demo meeting of Toastmaster in the NED Karachi which gave me a stronger push to promote toastmasters community in Pakistan.
Toastmasters has a total of just 16 chartered clubs in Pakistan in major's cities such as Lahore, Karachi, Islamabad, Faisalabad and Multan. During my last visit to Lahore I attended one TM club meeting and since then I decided to further promote this journey in my own country.
There are about 137 clubs in United Arab Emirates and more than 850 clubs in India only. We need to understand that education is not the only tool to match and compete but we also need to work on our personnel communication and leadership skills to match the limits of international arena.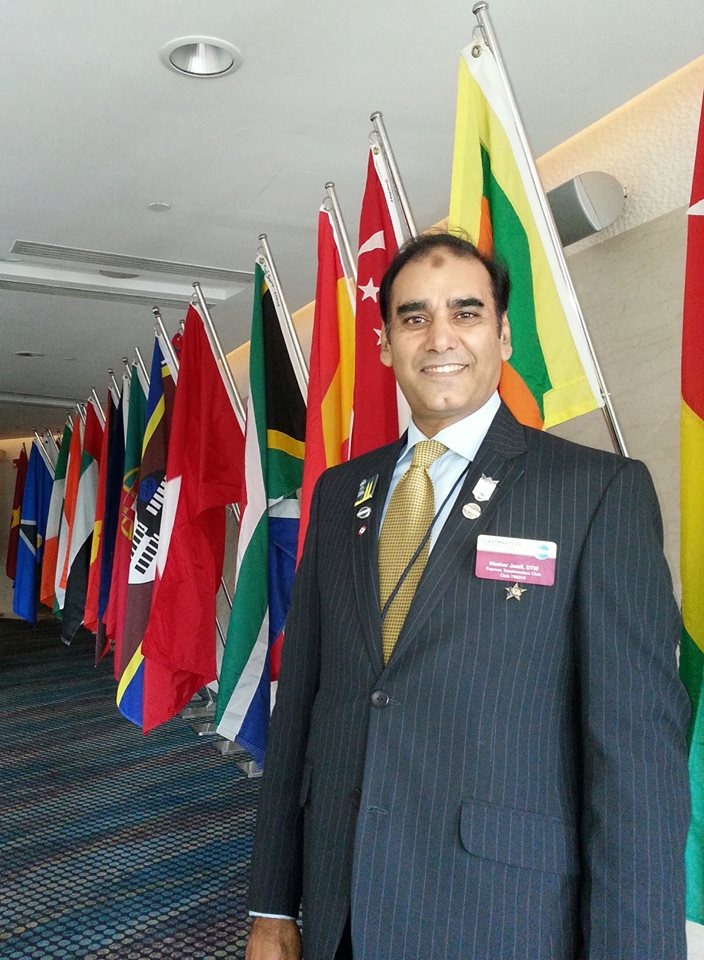 Toastmasters is a nonprofit organization that operates 16,400 chartered clubs in 141 countries for the purpose to empower its 352,000 members to enhance their communication and leadership skills which was founded in 1924 by Ralph C.
Smedley in California, USA. Each Toastmaster club used to have approximately 20-40 members. Meetings are held every week or other week usually in the evening so that all working professionals can enhance and grow their leadership and communication skills.
Toastmasters is a wonderful educational and social learning experience which is filled with alluring journey of excelling and networking.
We all are connected with each other like a family bond in Toastmaster community with core values of integrity, respect, service and excellence.
I came to know about DTM Mazhar two days before his death and was so curious and anxious to meet this gem who belonged to Pakistan and has done remarkable job in his career.
His achievement and work was always appreciated by Toastmaster International and rewarded him with Area governor of the year award, Division Governor of the year award and Toastmaster of the year award for 7 times in his life.
His accomplishments are countless and cannot be summarized in words. Truly a passionate leader and humble person who loves to give something back to society from where he belongs to and that's why he came back to Pakistan permanently in 2011.
It's a huge loss for Toastmaster Community of Pakistan about the sudden demise of a brilliant Mentor who throughout his life helped and nurtured others to grow and excel in their field.
I have countless examples and success stories about his work but there are much more which I don't even know about but others have witnessed and talk highly about.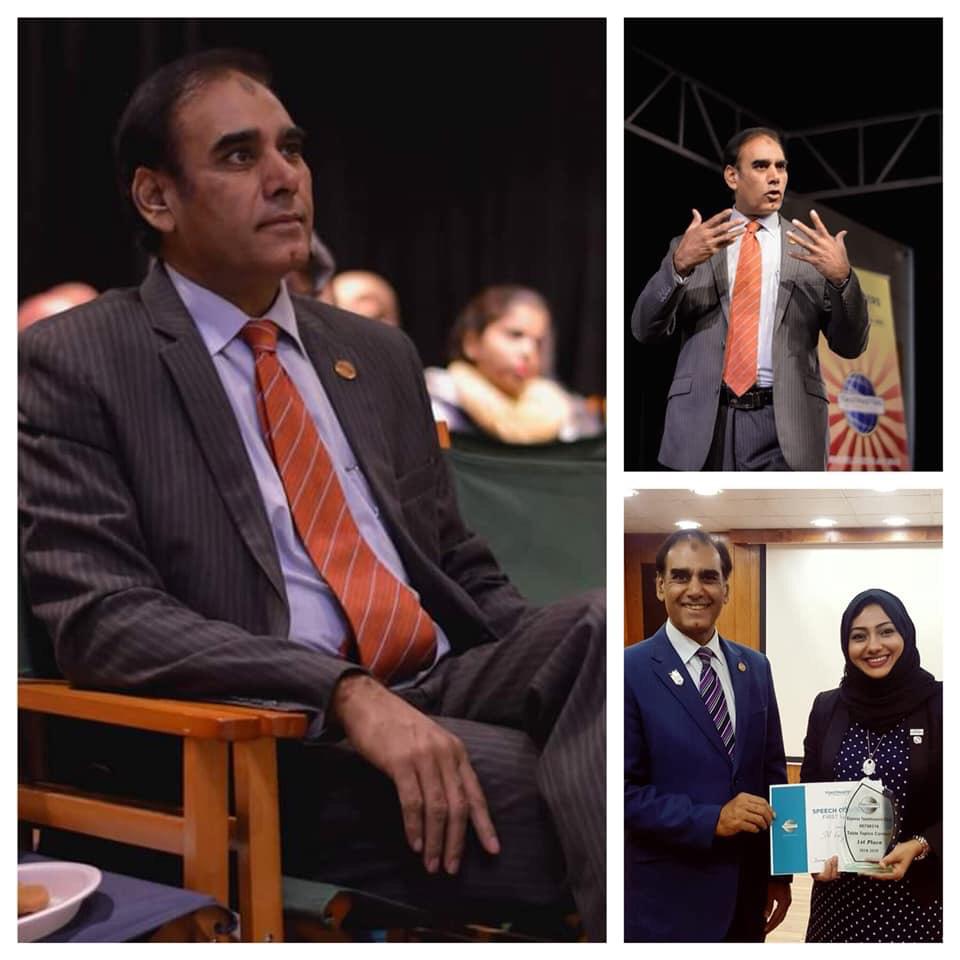 Without any doubt toastmaster is the place, where leaders are made. In short there are hundred thousands of success stories in the world where people have benefited from the Toastmaster.
They rightly say, once a toastmaster, always a toastmaster.
 Toastmasters is like a family which teach and encourage one another and give feedback in such a positive way that we don't feel embarrassed to stand in front of an audience rather motivate us to work hard on our skills to improve and bouncing back.
It gives satisfaction and inner fulfillment, achieving our manuals and pathways and being recognized by TMI with issuance of certificates and badge.
As you grow same way the club grows and ultimately the whole circle of toastmaster and society grows.
This big gap after DTM Mazhar would never be filled but we would continue his mission of excellence and commitment to make Pakistan a Division first.
TM family in Pakistan and Middle East would never come out of this shock. Let's pray his legacy continues to grow.
[rl_gallery id="2864″]