Ch Mohammad Sarwar is a British-Pakistani politician who is Governor of Punjab now. He was a British Labour Member of Parliament (MP) in Glasgow from 1997 to 2010, first for Glasgow Govan and then from 2005 for Glasgow Central. He was the first ever British Pakistani MP.In August 2013, he renounced his British citizenship following his nomination as Governor of Punjab by the government of Nawaz Sharif.
Early Life
Mohammad Sarwar was born in Sian De Khuie,Near Faisalabad, Pakistan. He was educated at the University of Faisalabad. In 1976 he moved to Scotland. That year he married Perveen Sarwar, with whom he had three sons and one daughter. Sarwar has estimated assets of £16 million, mainly from the family wholesale cash and carry business, United Wholesale Grocers, which Sarwar and his brother founded in 1982. His brothers split the business in 2002, with Sarwar forming United Wholesale (Scotland) while his brother retained the previous name.
One of his son, Athif Sarwar, was accused of an £850,000 missing trader fraud in United Wholesale (Scotland) Limited while he was managing director in 2003. In 2011 the Court of Criminal Appeal overturned Athif's earlier conviction in 2007 for the fraud.Mohammad Sarwar was a remunerated director of the company,but never accused of involvement in the alleged fraud.
Political Career
Ch Sarwar first stood as a Labour councellor for Pollokshields East in the 1987 Glasgow City Council election, almost overturning a large Conservative majority. In 1992 he won the ward for Labour. Sarwar was elected as MP for Glasgow Govan in the 1997 general election, becoming Britain's first Muslim MP and its first Asian MP elected for a Scotland constituency. Ch Sarwar was the first MP to swear the Oath of Allegiance on the Qur'an, using the method laid out by the Oaths Act 1978. Sarwar was suspended from holding office within the Labour Party in 1997 when he was charged with election offences, but he was acquitted in 1999 and the suspension was lifted.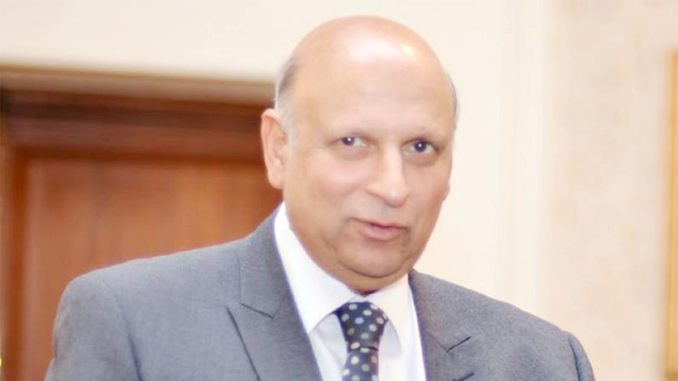 He was re-elected in Glasgow Govan in the 2001 general election. The 2005 general election saw boundary changes in Scotland, so he fought and won the new constituency of Glasgow Central. He faced an opponent from the British National Party, with whom he refused to share a platform, and he persuaded other candidates to do the same. The returning officer announced the result from a platform with no candidates, and Sarwar later made a speech from the floor of the hall. Ch Sarwar became a member of the Scottish Affairs Select Committee from 2004, and has been chairman since 2005. In August 2006 he was a signatory to an open letter to Tony Blair criticising British foreign policy.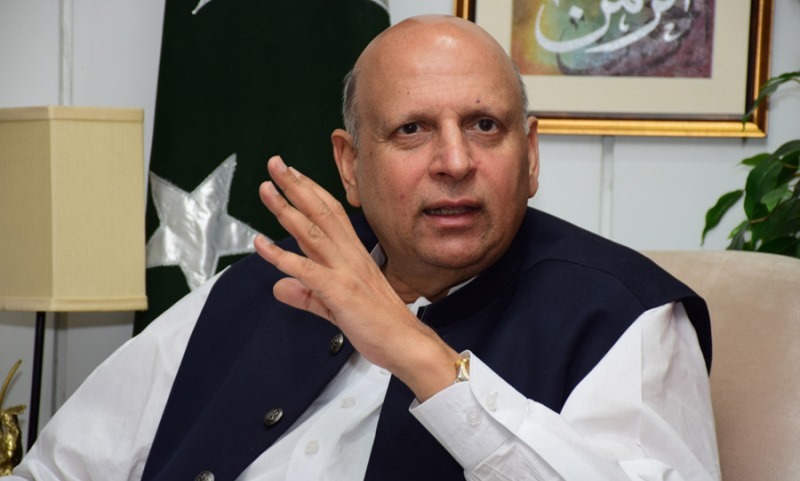 He played a crucial role in bringing to justice the killers of Glasgow schoolboy Kriss Donald. The killers fled to Pakistan, which has no extradition treaty with Britain. Through his political connections Sarwar was able to agree a one-off, no conditions attached, extradition treaty. They then faced trial and were convicted for the murder. On 21 June 2007, Sarwar announced he would not stand again at the 2010 general election.His son, Anas Sarwar, succeeded him as MP for the Glasgow Central seat. In November 2008, Sarwar was one of 18 MPs who signed a Commons motion backing a Team GB football team at the 2012 Olympics, saying football "should not be any different from other competing sports and our young talent should be allowed to show their skills on the world stage". The football governing bodies of Scotland, Wales and Northern Ireland are all opposed to a Great Britain team, fearing it would stop them competing as individual nations in future tournaments. His nomination by Gordon Brown for a life peerage in the 2010 Dissolution Honours was blocked by the House of Lords Appointments Commission on the advice of HM Revenue and Customs, but the objections have since been lifted.
This blog is presented to you by SocioON. SocioON Pakistan top leading Pakistani Social Media.The fastest way to go viral and connect with friends, family, and other peoples.
SocioON Official Channels:
Subscribe To Our Channel: https://www.youtube.com/channel/UCt5Y…
Follow Us on Facebook: https://www.facebook.com/VPaperOfficial/
Follow Us on Twitter: https://twitter.com/vpaperofficial