Here's the story with each new form of Android, basically: it's incredible, yet you can extremely just get it on a phone that Google makes. At some point one year from now, new phones by different organizations will dispatch with it. The Android device in your pocket may get it, perhaps, yet it'll take longer than you need, and truly, the new form isn't that extraordinary, so you shouldn't sweat it excessively. Truly, a fracture is an issue, however, it's preferred now over it used to be, on account of Google's capacity to drive some key updates out through the Google Play store as opposed to depending on full framework refreshes.
The story with Android 9 Pie isn't fundamentally extraordinary, however, it changes a portion of those time-tested (and progressively worn out) lines a bit. Out of the blue, I've gotten an opportunity to test the official arrival of another variant of Android on a phone not made by Google, the Essential Phone. That is a decent sign.
In spite of the fact that a couple of the guaranteed highlights aren't dispatching or are still in beta, I think this variant of Android is adequate that clients should request the refresh for their phones. I'm not attempting to sort out a crusade to shake off our self-satisfied acknowledgment of a horrendous refresh the present state of affairs, yet I am stating we ought to bring back a smidgen of the old shock at bearers, makers, and Google itself.
The numerous highlights in Android 9 Pie cling into something that feels more cleaned than the last couple of renditions of Android. There is a great deal to like and fewer reasons than at any other time for updates not to turn out for existing devices in a convenient way.
We've been living with a similar three-icons center route framework in Android for quite a while now, however, with Pie, Google is, at last, giving a gesture-based interface a shot. It may not be the most essential new element in the OS, yet it's unquestionably the most unmistakable and the most troublesome. Hold on for me here in light of the fact that I'm going to overthink this, however, I believe it's justified, despite all the trouble since it enlightens a key point about Google's structure heading.
The new framework replaces the back, home, and performing various tasks icons with a solitary home icon, signals, and different icons that show up on an as-required premise. In principle, it will make future Android phones progressively available to clients who are utilized to the iPhone X's signal framework, and it additionally offers a few advantages (swiping requires less precision than tapping). In general, the new motion framework works, yet it's thoughtfully confused.
To perceive what I mean, here's a short portrayal of how motions function: You swipe up once to get to an outline sheet. The Overview sheet (otherwise known as late utilized applications) gives you a chance to swipe between applications or empower split screen with a shrouded menu on the application's symbol. On Pixel phones, you'll additionally get an AI-driven rundown of recommended applications and a pursuit bar. Swipe up once more, and you'll get to the application cabinet with symbols for the majority of your applications. You tap the home icon to go home, or you can drag the home icon to one side to rapidly switch between applications in a screen that is comparative, however not indistinguishable, to the Overview screen. Alongside the majority of this, the customary Android back secure will at present show now and again beside the home icon since Google hasn't yet built up a gesture for "back."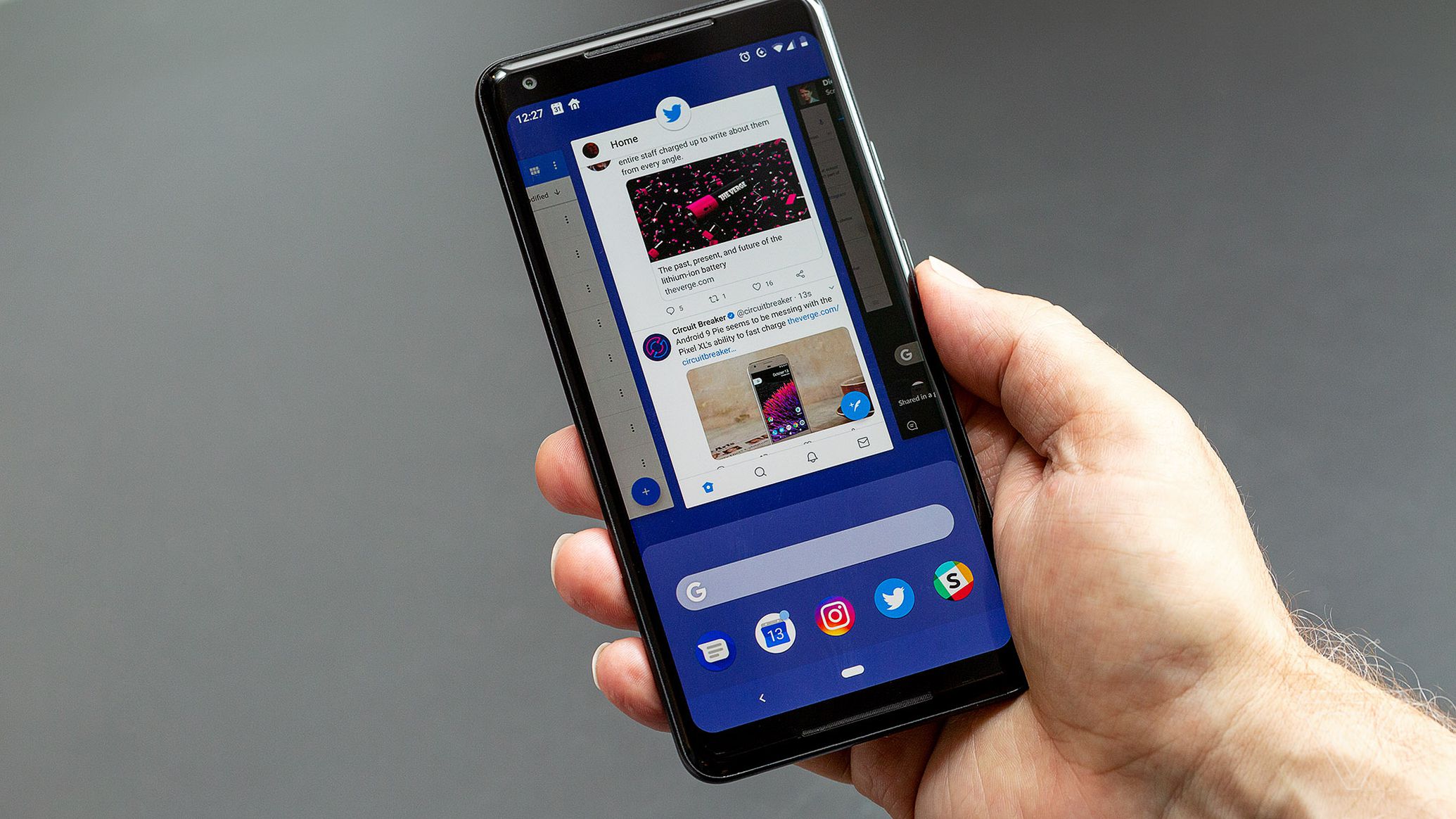 It's… a great deal. I'm not against entanglement on a fundamental level with regards to UX — I have confidence in humankind's capacity to learn — yet there's no denying it requires some investment to feel like you are comfortable around here.
The clever thing is, I figure the negative response isn't about how confused the gestures are. Rather, it's about how they feel. As I've composed previously, changing to a fundamentally signal based route framework is an unsafe move for Google, on the grounds that those frameworks possibly feel better on the off chance that they… feel better. Any "jank" in the activity or peculiarity in the material science of moving components on the screen will make a client feel unmoored and despondent.
Fortunately — in any event on the Pixel 2 XL — Google at long last got to a place where the movements function as they should, and the jank is gone. Be that as it may, the material science ergonomics still feel somewhat off, particularly in case you're utilized to the framework on the iPhone X. (After a rockier beta, activities were additionally fine on the Essential Phone with the last form.) Where the iPhone's motions let you spill out of one thing to the following with a solitary motion, Android's vibe somewhat more staccato.
As only one precedent, you hypothetically have the alternative to complete a long swipe up to get to the application cabinet rather than a twofold swipe (once to the review, by and by to the cabinet). In any case, by and by you need to complete a loooong, loooong swipe to motivate it to work, which you'll perpetually get wrong, and the dock will give you a fastidious little bob in a worthless endeavor to show you should simply twofold swipe up.
I'm overthinking this partially on the grounds that I don't think Google thought it sufficiently over. I would have cast off the long swipe and simply urged individuals to twofold swipe. That would have the symptom of pushing individuals into the Overview screen all the more frequently, which would be a net useful for Google. The application recommendations are regularly precisely what I need and the swipe-tap movement to begin a hunt is quicker than any portable inquiry UX we've had, going on seven years (since, you got it, simply composing on the physical console of a webOS or BlackBerry phone).
In any case, obviously, that improved Overview screen is a Google-select component. Different phones, similar to the Essential telephone, don't have those Googley-bits at the base, they simply have your application dock and no inquiry bar.
With Pie, Google is leaving the icons as the default route for current phones, and clients will have the capacity to switch forward and backward from icons to the gestures. Decisions are decent, yet offering them rather than simply running with what you believe is best frequently uncovers an absence of certainty. As should be obvious, I share what I sense is Google's absence of trust in the present framework.
In spite of such an excess of harping on, I do favor the gestures to the icons! It's much less demanding to simply swipe up anyplace from the base of the phone, and I've utilized the reorder trap specifically from the Overview screen a couple of times now. I simply think they require a couple of more changes, and I presume those will come in due time.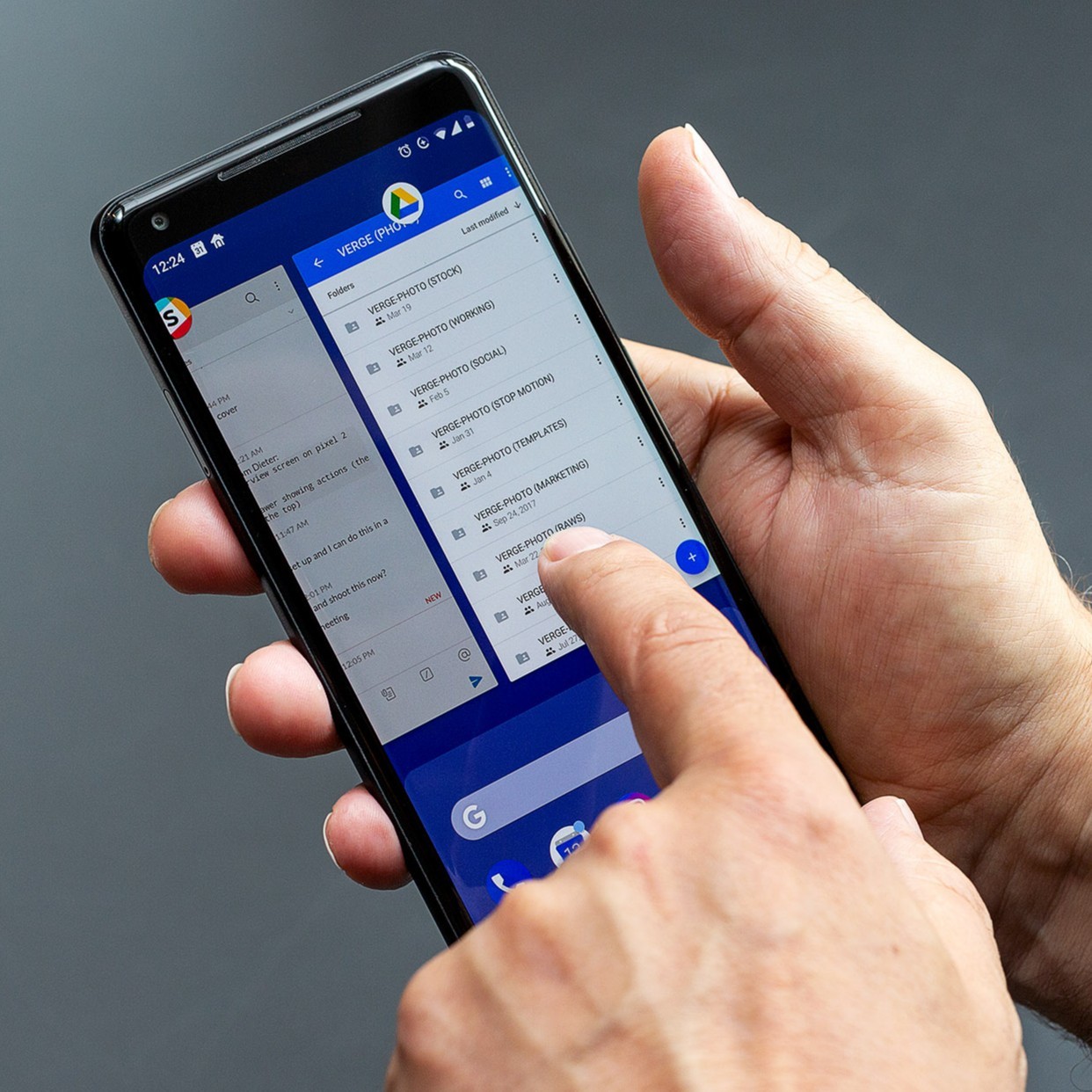 The new flat Overview/performing various tasks screen is the greatest visual change, however, there are a lot of different nips and tucks around the interface. Nothing here will truly feel an outsider to long-lasting Android clients, it, for the most part, is slightly increasingly exquisite.
Android still keeps up its lead in usable, sensible warnings. They have a somewhat cleaner format, and the whole notice board has adjusted corners. There are as yet numerous need levels, gathering, a flood territory, and no qualification between what's appeared on the bolt screen and notice board. In the event that you expel a notice from an application a great deal, Android will, in the end, invite you to simply turn it off totally.
The fast settings board up best has been rearranged (some would state misrepresented), expecting you to long-press to get to more settings as opposed to giving you an in-menu dropdown catch. As it does with actually every update, Google has likewise balanced the principle settings screen. There are vivid symbols for settings, and it's all the more noticeably including recommended settings at the best more regularly than previously. A framework wide dull topic is currently a possibility for everyone, regardless of whether you have a dim backdrop or not.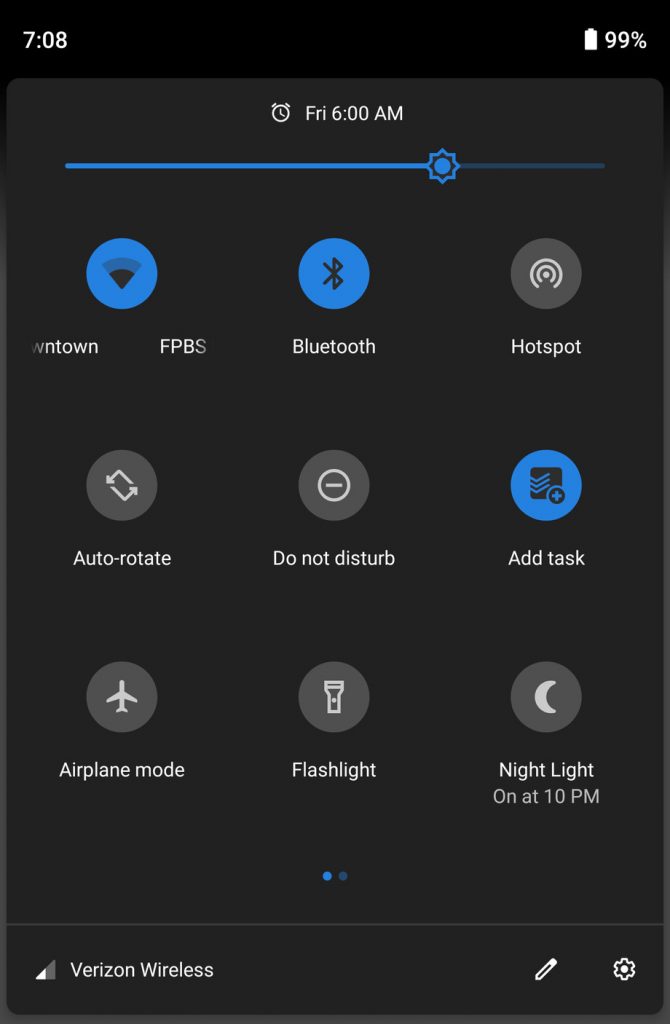 Back to polarizing changes, however: the status bar has been adjusted to more readily oblige phones with indents (which evidently will be damn close to every one of them not made by Samsung). The time has been moved over to one side of the screen and the little notice symbols that show up over yonder are topped at four, regardless of whether you have a score or not. It was a fundamental advance given the equipment drift, however, I'm trusting that in the long run makers will have the capacity to report how much space their indent is taking up so Android can show more symbols if there's space for them.
Google has changed the volume icon conduct a bit — they just alter media volume now with a little on-screen spring up that gives you a chance to flip your ringer between vibrate, quiet, and on. It's progressively unsurprising, and I figure the vast majority will lean toward this conduct, however, I'm an old individual who really alters ringer volume a ton, so it's less advantageous for me.

The other minimal spring up on the correct side is the power menu, with alternatives for restarting and taking a screen capture. I prescribe chasing down the "lockdown alternative" in settings, which adds another catch to that menu. Tap it, and your telephone will require a password as opposed to giving biometrics a chance to open the lock. Truly, that icon ought to have been set to "on" as a matter of course.
I don't know what took such a long time, but rather Android, at last, has a magnifier when you're endeavoring to move the cursor while choosing content. Another "at long last" is screen capture markup. When you take a screen capture now, you'll have a choice to trim it and draw on it before sparing or sharing.
To wrap things up, in case you're the kind of individual who leaves pivot bolt on, Google will spring up a little icon when you turn the telephone to briefly give you a chance to place it in scene mode. Something about huge screens has dependably made them be excessively forceful at turning the screen for me, so it's a pleasant component. It tends to pester, however: more often than not you need to go 90 (ahem) to watch a video, and video as a matter, of course, conceals the fundamental route icons. It's a couple of additional taps to return to representation.
In my underlying take a gander at Android 9 Pie, I considered it Google's "most eager refresh in years." despite everything I believe that is valid, yet lamentably, at this moment, Android doesn't exactly achieve those aspirations. There are two key highlights that aren't shipping until the point when later this fall: the alleged "Advanced Wellbeing" dashboard as a feature.
Computerized Wellbeing is accessible as a beta, and I'll hold up until the point that it's authentic to survey it. Be that as it may, even in beta, it's valuable. You can perceive how much time you're spending in applications, set points of confinement, and turn on an extraordinary component called "Slow down," which flips on Do Not Disturb and sets the screen to greyscale. Truly, I wish there was an approach to turn on this option all the more effortlessly whenever.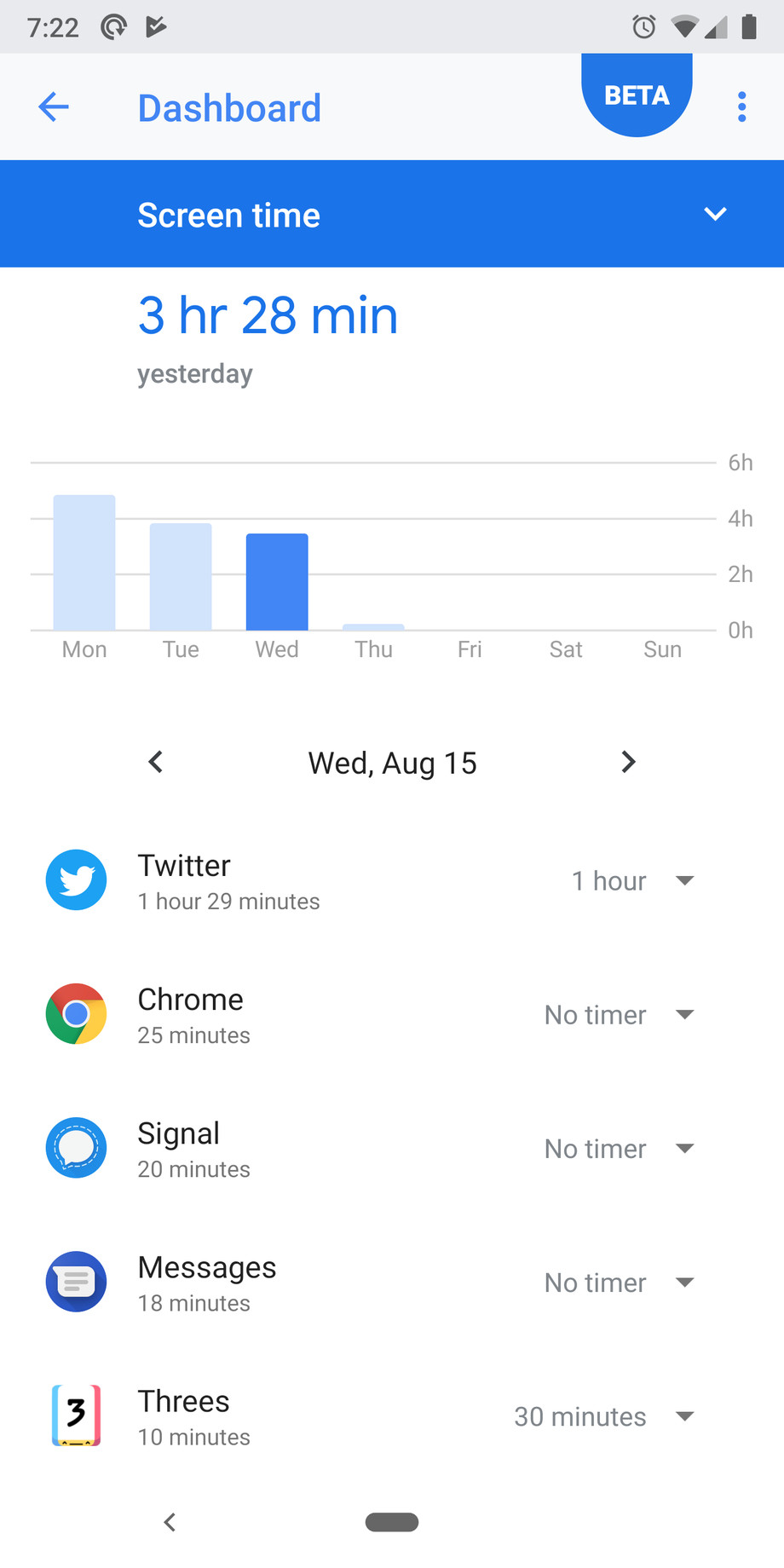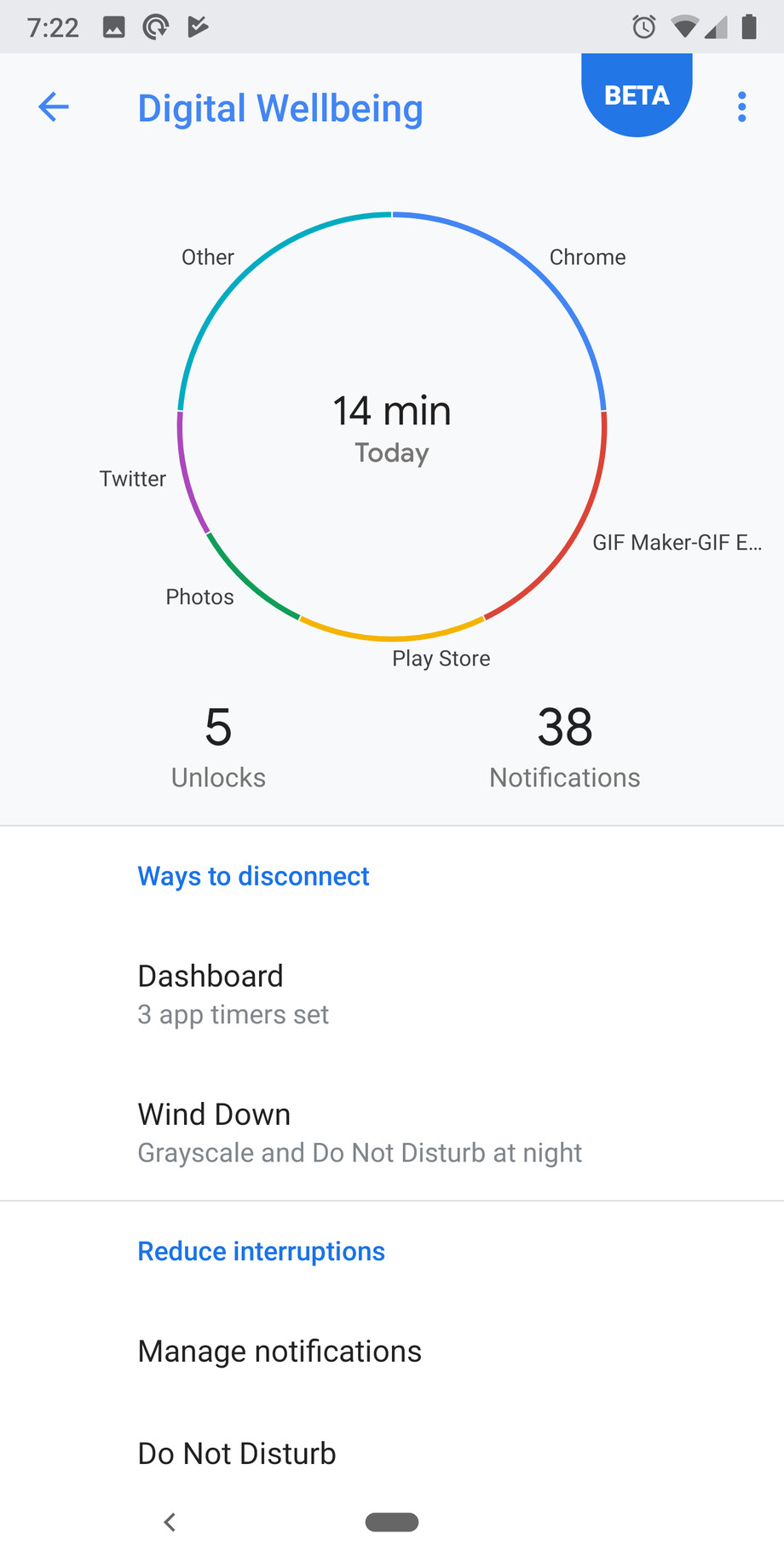 Do not to Disturb, coincidentally, has changed a bit. It's substantially more forceful at concealing notices naturally, down to not giving you a chance to see them at all except if you disturb the settings or turn DND off. The default is a touch of oppressive for my preferences, and I wish there was a superior center ground.
Cuts are a piece of Google's drive to convey more AI and machine figuring out how to Android's interface. The thought is that the elements of an application can be "deconstructed" and spread out to different parts of the OS. So when you scan for a thing you need to do, an application can demonstrate its very own interface or catch specifically in the indexed lists. The generally referred to precedent is hailing a vehicle. We'll test it in the fall when it ends up accessible.
Yet, there are other AI components to Android that are accessible at the present time. Both battery life and screen splendor are naturally taken care of by machine discovering that modifies settings dependent on your use. I can't generally say how compelling either is with any dimension of certainty, however narratively I do think I've been disturbing screen brilliance less frequently. Simulated intelligence likewise figures out which symbols show up at the base of the Overview screen, and it's insanely great — the application I need to open next is there at any rate of a fraction of the time.
At last, there's "Activities," a component that supplements Slices and is accessible at this point. Where Slices will demonstrate icons for application activities when you effectively scan for something, Actions puts those icons specifically in your application cabinet. Likewise with those symbols in the Overview screen, Android endeavors to think about what you should need to do, just here it's an icon that profound connections into a piece of the application. It may send content or opening the digital recordings application before you begin your drive. They appear to be fine, however, I'm not in the principle application cabinet frequently enough to make a substantial utilization of them.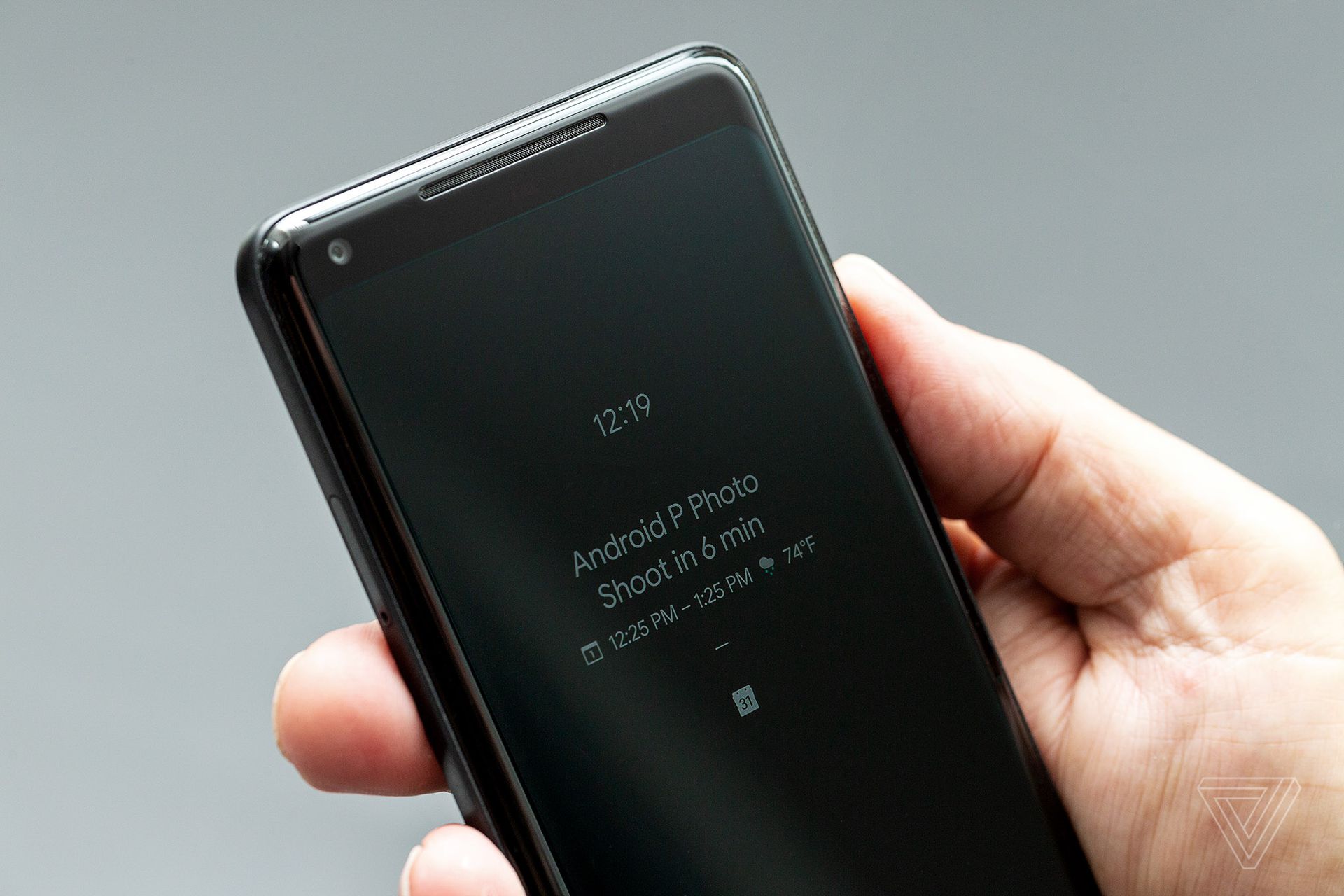 Android 9 Pie is an extraordinary refresh, and I wouldn't have any desire to return. I cherish that it's packed with thoughts regarding how a working framework can be more brilliant, despite the fact that some of them (acquit the unavoidable play on words) don't feel completely heated.
I see a couple of patterns starting to work out as intended here. Through battery the board and notice changes, Google is proceeding with its endeavors to corral a biological community of terrible acting applications through a superior oversaw OS. The other huge pattern is one I've been discussing for two or three years currently: advancing toward making AI the new UI.
Two years prior at the Code meeting, CEO Sundar Pichai advised Walt Mossberg that Google expected to be progressively "obstinate" about its own phones, and the Googlification of Android on Pixel devices is more grounded than any time in recent memory now. The substantial accentuation on the Overview screen, Actions, and (in the end) Slices are altogether instances of Google endeavoring to utilize its own AI cleaves to surface what you require as opposed to making you chase through home screen organizers and applications. It's been captivating to contrast Google's technique with Apple's with iOS 12.
Obviously, in case we're raising iOS, we need to hover back to where we began: refreshes. Apple still trounces Android with regards to getting phones refreshed to the most recent OS. A year ago, Google fabricated the Treble foundation to make it less demanding for organizations to push out these huge OS refreshes quicker. This year, I'd like to see more organizations exploit it. Android clients have more motivation to trust that we have in quite a while; the Essential Phone was the first non-Google phone I can recollect that got a refresh indistinguishable day from Pixel phones. Be that as it may, that is only one phone out of (at least hundreds).
As glad as I am with all the individual highlights in Android 9 Pie, I'll be considerably more joyful if the Android biological community starts thinking responsibly and discharges it.
New Indic UI languages now supported in the Android pie are Odia and Assamese as, before that only Bengali, Gujarati, Gurumukhi, Hindi, Malayalam, Kannada, Marathi, Tamil, and Telugu were the only ones available.