Alkaram Aurelia Dreams Collection 2018
Alkaram launched its Autumn/Winter Collection "Aurelia Dreams" 2018 in Lahore at cafe Aylanto and invited SocioON Pakistan National Social media and Business Network for its exclusive coverage. The event was held to announce the launch of Alkaram's new Autumn/Winter collection and to familiarize the audience with the various offerings from Alkaram.
The beautiful grand event was organized by one and only Aamir Mazhar (Savvy PR & Events). Aamir Mazhar is a name that needs no introduction in Pakistan's entertainment industry. He has been running his successful event management agency for over a decade and has credit for arranging many successful shows like this, in his list.
Alkaram has chosen Ayeza Khan Pakistani television actress and top model as the brand ambassador for their latest collection which aims to bring together youthful fashion line with demure classic embroidery and overall create dresses for ladies that radiates sophistication.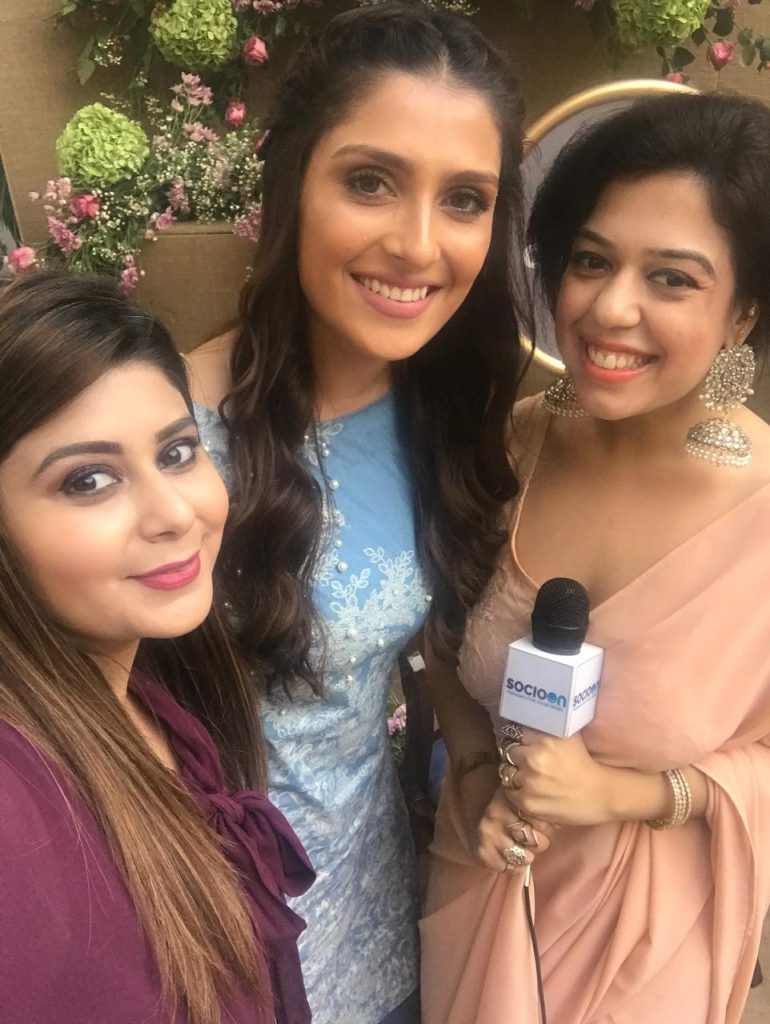 Their new collection includes the origins from across the globe, with a varied mix of cultures showcased through the collection's patterns, styles, and colors.
Fusing the old with the new, this collection is a perfect reflection of the woman of today, forging her path in a brave new world while honoring the traditions of yesteryear.
The décor for the event was set amongst an army of flowers, ribbons and falling leaves in an alluring arrangement. The entire setup was fabricated and created from scratch.
The day kicked off with a meet and greet and with all the top fashion media and blogger community is invited for a lovely lunch at Aylanto.
People exchanged views on the latest trends and talked about how Akram has stayed ahead of the game across Pakistan.
The venue was crowded, with laughter and conversation filling the restaurant, and everyone appeared to appreciate the opportunity to connect and share ideas.
People were clearly eager to attend since the restaurant quickly filled with bodies attired in beautiful outfits.
According to the industry sensation herself, Ayeza Khan told SocioON team, "I am thrilled to join forces with Alkaram and hopefully, the audience will also be excited to see me as the new brand ambassador.
We had a fantastic time shooting for the latest collection which indeed, is a unique and remarkable one. For this collection, I was styled in a simple, yet sophisticated manner that perfectly matched the collection's theme."
The atmosphere turns pensive, veering towards nostalgic & it reflects in our sartorial choices. This winter, Alkaram comes up with a collection that brings together its youthful fashion line and its demure classic counterpart to create an offering that exudes sophistication.
The event ended with a perfect giveaway to all the guests, by Alkaram team, to welcome the fall season, in the spirit of their "Aurelia Dreams" winter collection 2018.