Muslims all around the world are rejoicing over the fact that Hagia Sofia is now being converted back to a mosque and the credit goes to none other than The Great Muslim Leader Recep Tayyip Erdogan.
Hagia Sofia is an architectural gem and has a very significant importance in both Christian and Muslim history. As in the beginning Hagia Sofia was a church and later was converted to a mosque however now it was turned into a historical museum to recognize its 1500 years old history that the city of Istanbul had seen over the years.
Fortunately, now the Hagia Sofia has been converted back into mosque and this credit goes to Recep Tayyip Erdogan and people are giving mixed reactions about it as to the Christian world it was a church but now it was museum so it was kind of neutral territory . But after a trial in Turkish court by Recep Tayyib Erdogan, the court gave the order to convert this beautiful monument back into a mosque.
Muslims all around the world couldn't believe themselves when after 84 years Azaan – The Call for Prayer was made through the speakers of Hagia Sofia. This was a sight of pure joy and bliss and the clips of Azaan went viral over social media within minutes.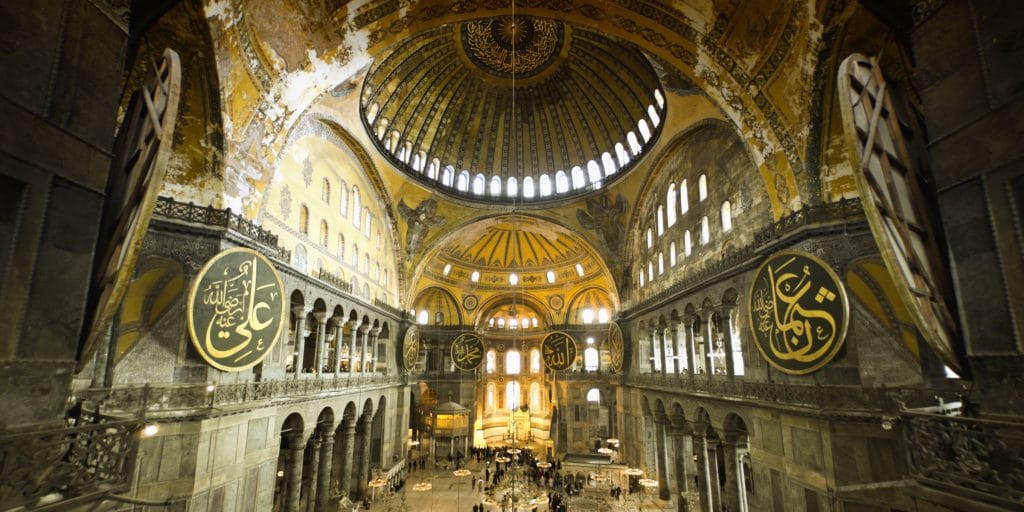 Hagia Sofia was constructed as a Christian Cathedral 1500 years ago and in 1453 was turned into a mosque after the Ottoman conquest. Since 1934 Hagia Sophia was recognized as a museum and a world heritage site by Unesco.
However, President Recep Tayyip Erdogan has got the museum  status annulled by Turkish Court and now Muslims can offer their prayers and religious activities inside it. People are giving mixed reactions about it but as we know that Turkey is a Muslim Country with majority of Muslim Population then it is fair to see Hagia Sofia being credit as a Mosque.
Pope Francis says that he is pained to see it turned back into a mosque, he quotes:
"My thoughts go to Istanbul. I think of Santa Sophia and I am very pained"